Pulse is an excellent news blog and social media reader with a fantastic interactive interface. It has a news discovery feature that responds to your keywords and/or explicit choices.
However Pulse appears to lack Zite's 'intelligent' feature which 'learns' from your choices and gets 'smarter' with use – something I find particularly appealing. (For more details on Zite click here).
Pulse won the apple design award in 2011 and boasts over 20M users today and has a 4+ rating at the iTunes store
Key Benefits:
Excellent user friendly interface to scroll through and customise your news feeds (see video below)
All your content in one place including feeds from twitter, Facebook, Reddit, Tumblr and Flickr
Sync news feeds across all devices and share sources with a friend by bumping phones
Access your Pulse account online at www.pulse.me
Grab your copy of Pulse for iPhone or pulse for iPad at the iTunes store.
If you found this useful please share it with your friends on Facebook, twitter, linkedin or google+ by clicking on the "share" button on the right just below this post
Check out a video of pulse in action below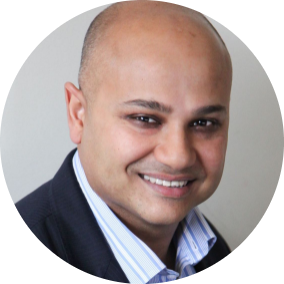 Ash Roy
Ash Roy has spent over 15 years working in the corporate world as a financial and strategic analyst and advisor to large multinational banks and telecommunications companies. He suffered through a CPA in 1997 and completed it despite not liking it at all because he believed it was a valuable skill to have. He sacrificed his personality in the process. In 2004 he finished his MBA (Masters In Business Administration) from the Australian Graduate School of Management and loved it! He scored a distinction (average) and got his personality back too!