Trip View is an excellent iPhone app (available only in Sydney) that takes the stress out of your daily commute by providing you with timetable information at your fingertips in a very easily accessible format.
You can download TripView for $2.99 and it's well worth the price!
In a nutshell this app allows you to view train bus and ferry timetables at any point in the day right on your iPhone with a few simple taps. No more fumbling with paper timetables and squinting at tiny print.
Key benefits that Tripview offers you:
Dramatically reduces the stress of wondering whether you're going to get to your train bus or ferry on time and allows you to plan ahead
Very concise and shows you how many minutes away the next train/bus/ferry is due – no more rushing to the station wondering if you're going to make it &nbspit even includes dynamic updates on bus timetables but with a time lag)
No need to squint at tiny printed material in timetables any more – this app shows you how many minutes away the next train is
Shows you the actual display board you see at the train station which is really cool
Allows you to save regular routes including journeys that require you to change train lines. It even shows you the number of minutes you have to change trains which is extremely handy
If you found this useful please share it with your friends on Facebook, twitter, linkedin or google+ by clicking on the "share" button on the right just below this post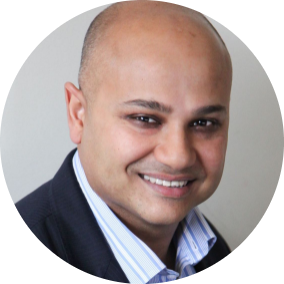 Ash Roy
Ash Roy has spent over 15 years working in the corporate world as a financial and strategic analyst and advisor to large multinational banks and telecommunications companies. He suffered through a CPA in 1997 and completed it despite not liking it at all because he believed it was a valuable skill to have. He sacrificed his personality in the process. In 2004 he finished his MBA (Masters In Business Administration) from the Australian Graduate School of Management and loved it! He scored a distinction (average) and got his personality back too!