For the best part of two years now I have been trying to come up with a workable solution to my daily dinner dilemma : How to get that hit of healthy protein with a good dose of greens in an economically viable and time effective fashion?
I mean, after all a good diet and a sustainable exercise routine is critical to a healthy lifestyle.
Due to a combination of bad planning (at the grocery store), fear of the unfamiliar (cooking) and a general aversion to chopping boards, I have tended to go down the financially taxing route of grabbing a protein-based main meal with a side salad at a restaurant on the way home from work.
That was … until I sat down one day and brainstormed ideas around cheaper and sustainable alternatives to my restaurant addiction.
Lo and behold! I emerged 10 minutes later with actionable ideas from google.
My online research informed me that preparation is half the battle when it comes to cultivating a sustainable, healthy diet and so keeping ones eyes peeled for idea at the grocery store is critical.
To cut a long story short … here are findings from my gastronomic adventures crystallized in the five simple steps that led me from calorie-laden meals at my local restaurant to the healthy world of economical stir fries.
1) When grocery shopping I grab the following raw materials:
Most supermarkets these days sport a range of pre-packaged assorted vegetables
that are chopped and ready to stir fry. I usually grab one of these … or three
… or five. The more greens the merrier!
Some pre cooked meat from the deli – the leaner the better
Tofu
Bean sprouts
A bottle of soya sauce
A tube of ginger paste
A tube of garlic paste
2) Back at home, I grab a bowl and put in some soya sauce with an
equal part of water and mix in a dollop of garlic and ginger paste
3) I heat up some oil in a wok (on high) and add
the magic potion from step 2
4) I chuck the meat into the magic potion and stir for
a couple of minutes followed by the chopped vegetables for another couple
5) I congratulate myself on my masterpiece before
making my creation disappear with gusto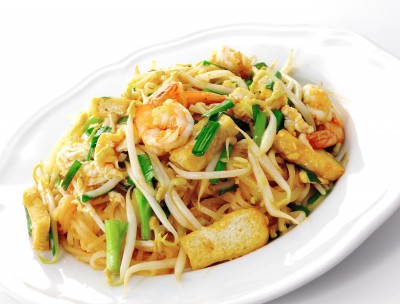 To a lot of readers with refined taste buds and a cultured upbringing this may well seem like a Neanderthal's recipe. But hey it works just fine for me on all fronts – it's an economical, time effective and healthy solution.
I haven't been able to convince the folks at home to partake in my culinary delights yet but I think it's just a matter of time before they discover my culinary abilities!
What are your thoughts or comments on nourishing yourself in an economically viable and time effective fashion?
Image courtesy of SOMMAI / FreeDigitalPhotos.net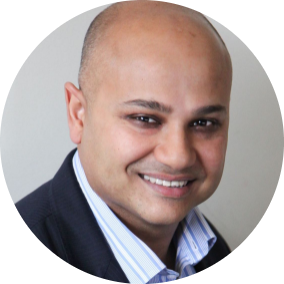 Ash Roy
Ash Roy has spent over 15 years working in the corporate world as a financial and strategic analyst and advisor to large multinational banks and telecommunications companies. He suffered through a CPA in 1997 and completed it despite not liking it at all because he believed it was a valuable skill to have. He sacrificed his personality in the process. In 2004 he finished his MBA (Masters In Business Administration) from the Australian Graduate School of Management and loved it! He scored a distinction (average) and got his personality back too!