Have you ever felt like you really wanted to make a difference to the world?
You have all these ideas. And you just know that you were put on this earth to bring them to life. You know that this is your true calling.
You feel these ideas straining to see the light of day. You often catch yourself daydreaming, only to be jolted back into the cold truth of mediocrity.
The dream of mediocrity you inadvertently bought into, when you finished your education and got a job — just like everyone else.
A job that pays you enough to keep you coming back but not enough to set you free.
Deep down inside you want to make a dent in the universe like Steve Jobs spoke of. You want to leave a legacy by changing the course of history. By chasing those crazy dreams.
You have all these great ideas. But rather than act on them, you procrastinate.
Because deep down inside, you're afraid.
You're afraid to step out of the psychological straightjacket that you find yourself in. You're afraid of the disapproving looks from your friends when you tell them your crazy plans to change the world.
So you stay in that 9-5 job (or should I say 8 to 7) that has you tethered to that that monstrous mortgage for the next 30 years.
So you relive 'groundhog day' that has you set on automatic, and stifles any hint of creativity.
This is all painfully familiar to me. And based on my conversations with people over the years, I know I'm not alone.
Yesterday I had an experience that connected me to my deepest aspirations in a way that no other experience has.
It was transformational.
Life changing.
How to Rock Your Purpose and be a Game Changer
The event I'm talking about was called Game Changers and was hosted by Nazrin Murphie and Leah Hynes at Sydney Powerhouse Museum.
Naz and Leah — founders of www.RYPL.com (read 'ripple.com') — were incredible facilitators. They set the tone for an epic event with their warmth and generosity which was evident in every word and gesture. The rest of the team that worked invisibly in the background created an environment of trust and integrity that led to open and honest exchanges between all of the 30+ participants.
The tickets to the event were "Pay What you Want" which made it accessible to anyone who chose to act on their calling. This meant that even those who could only afford a modest entry fee, had the opportunity to give back in other ways. They could offer their time, their spirit and their enthusiasm. This is what made the event so special.
I've been to several speed networking events, and they just left me with a bad taste in my mouth. But this was different.
There were three presenters – each of which had something really valuable to say.
1) What I learnt about creativity from combat leader who used to get paid to jump out of helicopters
Tom Morkes — the first presenter — graduated from the United States Military Academy at West Point, NY, and is an Iraq War veteran.
Tom's approach to executing on creative pursuits is dead simple.
Start it.
Finish it.
Ship it.
I found Tom's presentation to be crystal clear and action oriented. Like a lot of other great marketers (such as Seth Godin) Tom talks about following the 80/20 rule. Don't aim to get your perfect product out there on Day 1. Instead get something out there and use the information to validate your offering.
Aim to produce version 1.0 (not 9.0) on your first iteration. And then constantly improve with each new iteration.
At the end of his presentation Tom got us all to make a commitment to ship our first product within 30 days. Tom's conviction galvanised me into action and I 'shipped' my first product that same day!
Tom's website offers an interesting choice of books all of which have a "pay what you want" price tag. He's also the founder of www.insurgentpublishing.com — a site well worth checking out.
His book titled 2 days with Seth Godin sounds particularly interesting to me. I'm really curious to read his matter-of-fact interpretation of Seth Godin's already matter-of-fact approach to marketing.
He believes everyone has a great, creative project inside of them. It could be a book, business, or blog; a brand new invention or a world-changing movement; a simple evolution of a concept or a complete overthrow of the status quo.
Tom's blog is written for the small, passionate few who care deeply about art, creativity, and impacting the world. If that's you, sign up and he'll send you his book The Art of Instigating for free.
All of Tom's content I produce is designed to help you take your project from idea to reality.
You can sign up for Tom's blog at www.tommorkes.com
I did.
2) How to quit your job to become a dog trainer, and then get invited back to your old job at three times your (previous) wage
Joe Brachocki followed Tom's excellent presentation with another class act. Joe's the founder of theopportunitylens.com
He took us through his incredible journey which involved replacing the income from his corporate job with 6 part time jobs (yes you read that right – 6 part time jobs) that he truly loved.
The first part time job was as a dog trainer. The beauty of his story was that his part time jobs more than replaced his corporate income and created spare time in his day.
As if that wasn't impressive enough, his manager from his old corporate job hired him back back at 3 times his original wage!
Joe's presentation was passionate, honest and truly moving.
Here's Joe's story in his own words:
"I grew up in New Jersey in the United States with a single mom who believed in me.
I followed the traditional path.
I went to high school, university, and then got a job in the corporate world. I worked there for 3 years and then had enough. That was 2010.
Since the day I decided to quit, I've been on an amazing journey.
I was scared. I had spent 20 years of my life leading up to my current job and was leaving it all behind.
I didn't even remember what my passions were – what truly excited me. I hadn't thought about it in so long.
And even if I did, I wouldn't know how to make money with them.
But I knew I had to do something so I took a first step. I did what any logical person would do and became a dog trainer.
What happened next was lesson after lesson – I learned how to make more money per hour doing work I loved. At the same time, I learned how to work less hours, leaving me time to explore my passion, experiment, follow dreams, hang with friends and family, travel, and care for my health.
I learned how to look at the world through The Opportunity Lens.
I want to share this different way to look at the world with you."
And share he did!
He guided us through a workbook that meticulously stepped us through each step of 'the journey' so each of us could gradually sculpt our own perfect future through The Opportumity Lens.
The workbook is designed to to free up your time so you can experiment with jobs and businesses you enjoy — the only way to get to the next vantage point which will reveal new pathways to freedom!
True to his generous character Joe extends an open invitation for anyone to ask him a question and he'll reply directly.
You can also follow him on twitter @OpportunityLens
3) Is your life a standard operating procedure?
Last but not least was our home grown Stacey Brown. Stacey spoke about the art of being yourself.
On her website www.staceymbrown.com, Stacey talked about how she saw a world of infinite possibility in her childhood. But as she grew older, she found the world not to be very accommodating of her multi passioned personality.
Here's Stacey in her own words:
"My multi-passioned personality made me feel confused & hopeless, as I couldn't pick one thing to do all my life. I wanted to do lots of things, I couldn't chose just one. I'd lose focus easily, and almost always before gaining enough traction to be recognised as someone with talent. My confidence received blow after blow, as I disappointed myself, and others, over and over again.
This all began to turn around for me when I discovered two very important things:
Being a multi-passionate person is not a fault – it is just WHO I AM – there is a whole community of people like me who struggle with choosing something – & there is in fact a way to create a business that enabled me to pursue all of my interests. Anything was in fact possible.
It is absolutely my life-given right to be authentically myself, I don't have to fit into the box of what society traditionally expects of us – my life purpose is to find & do what will make me happy. I invested the time to re-discover who I am, what my values & beliefs are, what fires me up, what I love to talk to people about, and spend my time doing. I found me"
Stacey spoke eloquently about how we are often hypnotised into living our lives according to Standard Operating Procedures (SOP) much like those of a corporation.
She explained that we fill our heads with Stories, Opinions and Perspectives (SOP) which we form over the course of our lives are often self limiting and are made up of the following factors:
Who we think we are in the world
What we think we do or don't deserve to have
What we think about fairness, and equality
Our personal values and beliefs
How we think society functions
The way we think about everything in life
Our opinions about people and places, determine how we see the world. These come through very strongly within our constant mental chatter.
Her message is simple: develop an awareness of the mental chatter, and become conscious of how it affects your ability to do things.
Being a big proponent of mindfulness I couldn't agree more!
When the whole is greater than the sum of the parts
Each of the speakers were awesome. They all left us with something valuable and actionable and the potential for enriched lives.
But in addition to that there was something else that made this gathering truly profound.
Transformational.
It was the breakthroughs I saw in several of the 30 people I spoke to at that conference. The honesty, openness and enthusiasm was reminiscent of a child in a candy shop. I haven't seen so much hope and empowerment in one place.
I heard significant shifts in people's thinking as I conversed with them after the conference over dinner at the live your legend meet up (which all of us attended).
I saw handshakes that would mark the beginning of long and fruitful friendships. Friendships steeped in the sort of collaboration that only a creative endeavour of epic proportions can elicit.
And THAT'S the magic of RYPL.net. That's what can really rock your purpose … and rock your life!
Yesterday I met my best self. And I was introduced to my best self by 30 other incredible human beings each of whom were making their own ripples in the universe.
I believe that each of these ripples will eventually become a tsunami – changing the world for the better.
Forever.
Nazrin summed it up perfectly at the end of the conference. The fact is that each moment presents us with a choice. It all boils down to a 'yes' or a 'no'
Will you be at the next rypl.net conference in Brisbane on the 29th March 2014?
Yes? Or No?
Choose wisely.
After all, you don't want to miss out on meeting your best self!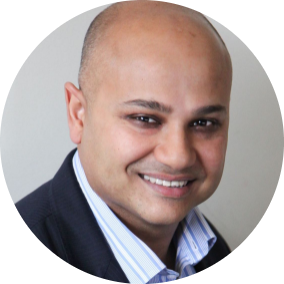 Ash Roy
Ash Roy has spent over 15 years working in the corporate world as a financial and strategic analyst and advisor to large multinational banks and telecommunications companies. He suffered through a CPA in 1997 and completed it despite not liking it at all because he believed it was a valuable skill to have. He sacrificed his personality in the process. In 2004 he finished his MBA (Masters In Business Administration) from the Australian Graduate School of Management and loved it! He scored a distinction (average) and got his personality back too!