Just Begin
For quite a long time now I've been thinking of writing daily.
But I found many reasons to avoid it. Here are a few that come to mind:
My subscribers won't want to hear from me every single day
I won't be able to create content that's compelling and meaningful
Authoritative blog posts are at least 2000 words long (anything less is unprofessional)
If I email my subscribers with content every day they'll unsubscribe
I've been reading Seth Godin's daily emails for years now and his content's almost always been thought-provoking.
Today Seth shared a blog post that really hit home. He talked about the magic of producing daily content and suggested giving it a try for three or four months.
On the one hand, the post inspired me to cultivate a daily writing habit, but on the other hand, it raised doubts around my ability to produce valuable and meaningful content every single day.
I sent Seth an email expressing these sentiments, and Seth's response was prompt, concise and direct.
Essentially he said my doubts were unhelpful. His advice was: "Just begin".
So here we are.
Just beginning.
I wonder what tomorrow will bring.
Talk to you tomorrow 🙂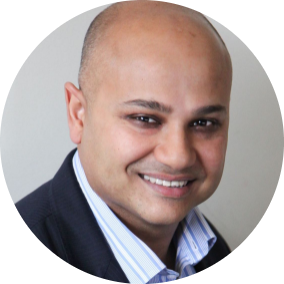 Ash Roy
Ash Roy has spent over 15 years working in the corporate world as a financial and strategic analyst and advisor to large multinational banks and telecommunications companies. He suffered through a CPA in 1997 and completed it despite not liking it at all because he believed it was a valuable skill to have. He sacrificed his personality in the process. In 2004 he finished his MBA (Masters In Business Administration) from the Australian Graduate School of Management and loved it! He scored a distinction (average) and got his personality back too!