Do you find yourself burning up your mobile broadband data allowance watching youtube videos on your iPhone or iPad?
Fear no more. McTube Pro to the rescue!
This app allows you to download youtube videos (over wi-fi) to your device for offline viewing later. A free version is available at the iTunes store.
By the way, If you find this article useful, then I'm confident that you won't regret checking out these two posts while you're here:
Anyway back to McTube Pro. Here are the Key benefits:
Download and view youtube videos for offline viewing later
Sign in with your google account and access your playlists and viewing history
Switch video quality between 240p, 360p ,720p and 1080p resolution
Rate videos
If you found this useful please share it with your friends on Facebook, twitter, linkedin or google+ by clicking on the "share" button on the right just below this post
Check out McTube Pro in action below: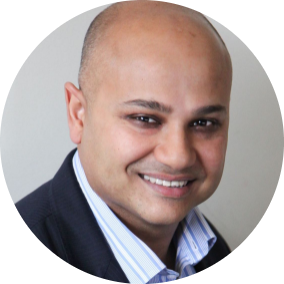 Ash Roy
Ash Roy has spent over 15 years working in the corporate world as a financial and strategic analyst and advisor to large multinational banks and telecommunications companies. He suffered through a CPA in 1997 and completed it despite not liking it at all because he believed it was a valuable skill to have. He sacrificed his personality in the process. In 2004 he finished his MBA (Masters In Business Administration) from the Australian Graduate School of Management and loved it! He scored a distinction (average) and got his personality back too!