Ever find yourself stumped for ideas? You know, when you're just sitting there staring at a blank computer screen having no idea where to start on your essay or project?
Try mind mapping. It really helps.
Mindmapping gets your thoughts out on paper and arranges them in a non-linear form. This usually sparks a new way of thinking.
Mindmapping works very well when creating targeted do lists. Arranging tasks in a non-linear fashion is particularly useful when trying to overcome procrastination.
Mindnode Pro for the Mac is an excellent app for brainstorming which uses the concept of nodes for each new thought and really stimulates thinking.
Mindnode is also available for the iPad and iPhone and syncs with Mindnode Pro. Pretty handy to have this functionality as you can create the mind maps on a large screen but review them on the go on any device.
Key benefits of Mindmapping:
Brings surprising levels of clarity when you put your thoughts down onto a mind map, often triggering thought patterns that wouldn't occur when any other "linear" form of capturing ideas e.g. writing on a piece of paper or a word document
Helps organize thought streams and organize ideas into the "parent" and "child" format which is critical in decluttering your mind.
Has an excellent clutter-free interface which is critical to the brainstorming or thinking process
Helps to make cross-connections between ideas (which may otherwise have not been connected)
Allows you to add images and links to these thought streams
All in all, MindNode has the potential to dramatically transform a brainstorming session by creating meaningful breakthroughs in thinking. It is available for Macs as well as iPhones.
If you found this useful please share it with your friends on Facebook, twitter, linkedin or google+ by clicking on the "share" button on the right just below this post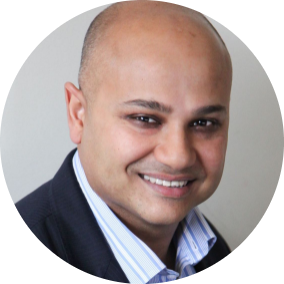 Ash Roy
Ash Roy has spent over 15 years working in the corporate world as a financial and strategic analyst and advisor to large multinational banks and telecommunications companies. He suffered through a CPA in 1997 and completed it despite not liking it at all because he believed it was a valuable skill to have. He sacrificed his personality in the process. In 2004 he finished his MBA (Masters In Business Administration) from the Australian Graduate School of Management and loved it! He scored a distinction (average) and got his personality back too!