How To Create Great Marketing Offers — Eugene Schwartz's 5 Stages of Buyer Awareness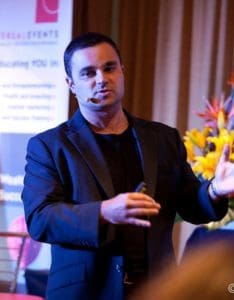 Books Mentioned:
Ash Roy and Alexi Neocleous Video Transcript (This transcript has been auto-generated. Artificial Intelligence is still in the process of perfecting itself. There may be some errors in transcription):
Ash Roy:
00:00:00 He wrote to Warren Buffet and got a personal response from Warren Buffett inviting him to the Berkshire Hathaway annual general meeting. I was blown away by the story and I really want you to hear it. So Alexi, would you like to tell us how all this happened? How did you get Warren Buffet to write to you personally?
Ash Roy:
00:00:26 Welcome back to the productive insights podcast. I'm Ash Roy, the founder of productiveinsights.com and the host of the productive insights podcast. I'm delighted to welcome back Alexi Neocleous, who was a guest very recently on the productive insights podcast and we had a conversation about how to create compelling content by doing excellent research, excellent market research. So that conversation was all around market research and how to really understand your target audience in order to be able to create compelling content. And Alexi shared some very valuable insights and specifically he shared a three pronged approach to researching your market, which you can check out at productiveinsights.com/market-research. Now in this episode, we're going to follow up from that conversation and we're going to talk about creating a compelling offer for your market having done that research and we're going to focus on levels of awareness in our conversation and how you need to be aware of what level of awareness your audience's at in order to create a compelling offer for them at their level of awareness.
Ash Roy:
00:01:40 Again, it comes back to meeting your customer where they are on their journey. Now, before we kick off into the detailed technical aspects, I wanted to just give you a bit of a background on Alexi. If you haven't heard the previous episode, which I highly recommend you do, Alexi is the author of a book called content hacking, which I've gotten my hand here and it's a really practical book. It's got a lot of Q and A style questions right through the index and I can just flip through the questions and jump to the relevant bits in the book. So, Alexi is a very knowledgeable person. I really respect his knowledge and his skill. He practices as a copywriter, but his knowledge in marketing and business is, it's formidable and I highly recommend you check out the book as well as listen to this conversation.
Ash Roy:
00:02:27 Now, Alexie is the founder of Fubbi.co spelled fubbi.co and he has helped the company grow from $300,000 a month to $3 million a month within one year using his copywriting skills. That is the power of copywriting and having a good understanding of your target audience. Alexi believes that if you ask the right question in the right way, you can elicit a favorable response from almost anyone. And these are not just words because, Alexi is about to share with us a story where he wrote to Warren Buffett and got a personal response from Warren Buffett inviting him to the Berkshire Hathaway annual general meeting. I am a big fan of Berkshire Hathaway. I was blown away by the story and I really want you to hear it. So Alexi, would you like to tell us how all this happened? How did you get Warren Buffet to write to you personally?
Alexi:
00:03:27 Yeah. So this is a, it's quite a few years ago as I recall. It was 2003, 16 years ago. Yeah. 16 years ago. Man, time flies. I had a bit of time on my hands and I thought, you know what, I love this guy at the time had read most of the books about him, had read the vast majority of the chairman letters and so forth. I thought, man, this is just an awesome dude. Yes. Without really having an outcome in mind, I thought I'm going to pop him a letter and we'll see what happens. Now having said that, I put a lot of thought into the letter. A lot of thoughts. Sorry. You know I thought to myself, yeah, what is it? What resonate to this man. What would cut through, you know, if I was to, and I really, I gave myself extremely long odds that I would even get a response.
Alexi:
00:04:14 Much less an invitation to the Berkshire AGM as his guests. Right. So yeah. Anyway, so let me, let me walk you through some of the thinking patterns as I bet can best recall them. Cause it is 16 years ago. First thing I know about Warren Buffet is, you know he loves money, right? He's, he's financial acumen is off the charts. And I thought, you know what, if I attach some money to the top of each letter, there's a pretty strong chance that no one else has sent in money in the mail like that. Then I thought, well I can attach a five buck note, I can attach a 10 buck note, I can touch a 50 buck note, a hundred dollar note. And I thought, you know what, he's pretty frugal. If I attach $100 note, that probably will reflect badly. But if it's a dollar, maybe it's a little bit too low. So I settled on 10 bucks,
Ash Roy:
00:05:00 right?
Alexi:
00:05:01 But then I thought I knew at the time, and it's still the case, he hasn't been to Australia before. So as I've wrestled with, should I do an Aussie $10 note and the American $10 note, should I get a, you know, some other currency, you know, well you know what? Americans love Aussies. Yes. And now our currencies, you know, is pretty colorful. So your beds are the American currency. So I attached an Aussie $10 note because it's, you know, for Americans, especially in American that hasn't been here before, there'd be even more novelty. And so this is where some of the lessons I guess I could impart here, uh, cause I made him an offer. You could say if nothing else, an offer of stealing his attention. And, uh, I thought through what is going to appeal to this gentleman in a way that he's never seen before.
Alexi:
00:05:45 That was really the dominant question. What can I do and say and include here that is going to be a bright spark for this guy's day and that is the question we continue to ask to this day for everybody that we work with, every piece of content that we create is how can this piece of contents, well, how can this offer be a bright spot? How can they be and off the charts amount of novelty, novelty for our recipient. And you know, it's Warren Buffett. So yeah, this stuff's not easy, right? So I didn't slap this together. So there's another lesson. If the outcome is worth it, you're not going to do it quick. You're not going to like wake up at 6:30 AM and by six 35 have your maximumly optimal offer, I promise you, I promise you in five minutes you're not going to nail it. Right.
Alexi:
00:06:35 So for me, when we're talking about Warren Buffett, at least it was a series of days and days and days of just sticking it through cogitating, meditating and so forth. And this isn't even me talking about what's in the letter. This sees how was the letter going to be constructed, what's going to be at the top of the letter to get attention and so on and so forth. So that is how I got through. Yeah, the envelope. I cannot recall what I did with the envelope. Like I said, it's 16 years ago. I know. I put thought into the envelope, what are probably did, there's a 99% certainty. At the time I was absorbing all of Gary Halbert's letters at the time, he was my main mentor and at the time and he probably to his death like Gary Halbert had his A pile B pile theory.
Alexi:
00:07:23 Should I explain it? Okay. So here it was a theory of how people saw through their mail at the time and he said that you've got to think it through that people saw through their mail over the wastebasket, right? The uh, they and they sort their stuff in the A pile or B pile, the A pile is you know, a letter from the tax office or a co agreed card from your mum assuming you love your mother or you get on with your mother. These A pile type stuff, B pile type stuff he's marketing collateral. That stuff be sorted over the bean and it's chuck really quick. You want to be in the A pile, right? And how bits advice was at the time was you want to use, you want to look like a personal letter.
Alexi:
00:08:05 It cannot look like marketing collateral. So if we deconstruct that, what your personal letters look like, a live postage stamp hand written address, there will be a personal address maybe on the return or address in our case, and this is what we do even to this day because we still use direct mail, we actually do not even have a return address on our letters. Right. The reason, the reason for that is raise the curiosity level. So if you imagine receive a letter handwritten posted stamp, no return address, what the heck he sees, they've got no choice but to open. It doesn't tip the hand. The singular purpose of the envelope is to get, you know, open to read the letter. At the moment the letter, or the moment the envelope is cracked and the information of the letter is presented, job of the envelope is done. Okay, so I probably would have done that with Warren Buffett. I'm looking at his case. You and I both know the assistant, no matter what would have cracked it open, she would've seen the money should have been probably amused. Yes. Walked into his office and Plaza how we say it and said, check this up, Mr. Warren.
Ash Roy:
00:09:17 Yeah. So yeah. So man, yeah, both stories that the bit about Gary Halbert and your story about how you thought through everything, both of them reflect a deep understanding or empathy for the recipient off the communication. And I just want to bring that out. I know you said it, but I want to reiterate that the amount of time you would have spent thinking about how the recipient, in this case, Warren Buffet is going to receive the letter, interact with the letter, and even the assistant who's gonna first off in the letter, all of those things is the level of care and attention that needs to go into creating a compelling offer. And that's what I really wanted to bring out in this conversation. So just to finish off the story then, Alexi, what did he say in his letter to you?
Alexi:
00:10:14 Oh, so the response is on my website and I've used it heaps. This reminds me of what triggered the letter. In fact, an ex girlfriend of mine who knew I was a big fan of his, was living in the UK. Yes. And she excitedly called me and said, you I believe who I just met in the UK at a bar of all places. Right. They should have been my first a little something's up here. I met Warren Buffett's, I spoke to him, I told him, you're a fan and so forth. So my marketing brain went, Ooh, I've got a trigger. So that was actually the trigger for me to send a letter. The letter opened up with, you don't know me, but you know, my girlfriend, she was a beautiful blonde person. You met at the bar and you know, Yada Yada Yada. And I think he found that amusing coz in a part of what his reply was,
Alexi:
00:10:55 I wasn't in the UK and never been to the UK. I think your girlfriend met a look alike. That was in the ps of the letter that's on my website and stuff. So that's, that's what triggered the letter. That's what gave me an insight into, I've got, I've got my foot in the door, so to speak here. A rational sort of reason, yes. To, to reach out now being the cool dude that he is, he still took the time to reply, even though he could have easily just thought, this is a ploy. This guy's made this up.
Ash Roy:
00:11:26 Well, he probably on some level realized it was a ploy in a sense, but he thought the amount of care and attention that's been put into this deserves a response
Alexi:
00:11:36 look, you know? But then again, it's second, third, fourth richest man of the world. Now, if I was to send a letter to Bill Gates, Larry Ellison, Jeff Bezos, Mark Zuckerberg, who, I mean, what long odds would you give to a reply? Yeah, yeah. They would get smashed with mail.
Ash Roy:
00:11:52 Well, yeah, I agree. Okay, now I've got the letter here. I found it in your book and it says, Dear Alexi thanks for your letter. This is Warren Buffett's letter to you on December 3rd, 2003. Mr Alexi Neocleous. I won't read the address out in case you're still living there. Dear Alexi, thanks for your letter and the enclosed $10 I'm returning the latter, (so typical) since I'm unlikely to be in a position to spend it, whereas you can put it to good use. (Oh man. That's buffet all the way.) Unfortunately Luana must've been attracted to a look alike since I haven't been in London for a long time and don't even ever remember being in a bar there. I'm a bit more disappointed than she is. I'm a poor bit to ever get to Australia, but I'm keeping a letter just in case. Good luck to you. Ps, you're definitely invited to our annual general meeting next year. Just as long as you bring Luana, Huh?
Alexi:
00:12:46 Yeah, and you could tell, you could tell that he wrote that because there's the language patents. He's a poor bet. He uses that word betting a lot and the the functional utility of the 10 bucks, you know, you can put it to good use. That's how he thinks of money. It's, it's, it's capital, he's a capital allocator. I tell them to find themselves, you know. So, you know, it was pretty cool to get the response. I was quite blown away, frankly. But it was,
Ash Roy:
00:13:09 Man I love the story. I just loved it. Yeah. You know, your partner's story is as fascinating to me as his, so congratulations on that. All right, so that was an excellent story. Thank you for sharing that with us, Alexi. So now let's talk about how you created this offer and explain it in the context of our previous conversation, which was about market research. So you did your market research, you understood your target audience, and then you created an offer and you fashioned that offer that was very relevant. Can you talk through a framework that you use to create offers for your audience? And I'd like to also preface this with saying that a piece of content is, to me, an offer. It's just paid with attention rather than with money, but it's still an offer. It may be, uh, an offer towards the top of the funnel where someone's not ready to transact financially, but they're still paying with something. So could you tell us a little bit about your framework for creating compelling offers?
Alexi:
00:14:12 Yeah, so what we'll do is I'll give you a five-part framework that is not mine. It's, it was created by somebody infinitely smarter than I, but it's the best framework that I've ever found to think through. I definitely fit to think through offers, but even more deeply to think through your audience so you can correctly conclude what offer should you make. Okay. And then within that you've got, how do you create a great offer for that particular market? So this is gonna be two parts to this. Well, let me share it. Frameworks are just like Warren Buffet's business partner, Charlie Manga. I'm a huge, huge, huge fan of and user of mental models frameworks and so forth. I think I'm as filtering mechanisms to make sense of information if they're unreadable. Yes. And so when it comes through to when it comes to what is, it's about making offers to the market.
Alexi:
00:15:04 The beyond beatable framework, as I see it, is Eugene Schwartz's stages of awareness scale. So I've just grabbed this from the active campaign blog. This is a pretty good article on the subject. I think they've done a good job of this. I'm going to do like a primer on it now. Honestly, truly I can't overestimate, I can't over value the breakthrough advertising book where these five parts Scale or framework was first published. Okay? If you are in business, you need the book, okay? It's as simple as that. If you're a copywriter or not content credit or not, you need to book. It's expensive unfortunately, but it's gonna pay so much more. So I'm going to try and do justice to Gene's framework in the context of offers. So here's the thing. Most people think of an offer as you give me y x dollars, I'll give you y products.
Alexi:
00:15:55 True for a select segments of your audience. It is not true for the vast majority, the way you need to think of your audience. Your audience is going to be broken up into five categories and you'll see them here. You've got an unaware segment of your audience. Yup. There's going to be a problem, pain aware segment of your audience. There'll be a segment of your audience that's focused on solutions. Then there'll be a segment of a segment of your audience that is focused on product and then the most aware, which is they love your product, know your product, and they're ready to buy it. Let me deconstruct each of these and I'll make some sense for you for each of these. Sure. First off, the easiest to sell to starts at the bottom. These are the easiest to sell to the most aware. These are people that know you, love you, want you, and all you need is, hi, I've got xyz product.
Alexi:
00:16:55 It's 50% off. That's all you need. You don't need 20 pages of copy. You don't need the Webinar. You don't need the big ass pitch in Eugene's book. He uses the example as a recall of big Macs 50% off, right? You're a big Mac lover. You don't need a four minute commercial about big macs and why you should love them and all this sort of stuff. 50% off is all you need. Okay? They're the easiest pitch. Next product aware. These are people that know about your product but they don't know how it differentiates necessarily from other options. This is where your, your content initially needs to hit and differentiate your product. The apple iPads. Okay. Hyphen the world's most elegant tablets. I'm making that up. I don't even know. I'm an ipad user. I don't even know it. That would be an example where if there's a tablet war and your particular segment of that audience is looking to buy a tablet, they're looking at, you know, looking at the iPad, the looking at whatever other options are out there to move there…
Alexi:
00:18:06 But they don't yet know why an iPad over you know, whatever else is out there. You need galaxy or whatever it is. Actually, you know what I've got, I've got a better example about four months ago. I was in the market for a new iPhone and first time ever I was looking at getting something else. I was considering it and I was looking at Google Pixel and so on and something like two days after the thought entered my head, I kid you not something, a article pops up in my feed. Apple iPhone x versus Google Pixel, colun, Which one is better?
Alexi:
00:18:45 perfect timing for me. The content focused in on the unique attributes of the iPhone versus the unique attributes of the Google Pixel. Well, you're getting retargeted by any chance, man. I don't know if I did a search. I don't know. I, I look, I don't even know, but it was enough for me to go have the holy crapola a mile assertion of the dots. I have a suspicion I didn't, man, I have the suspicion I didn't even type it in. Right. I, it's scary. We could talk about the power of Facebook and I'm trying, so what I want to get across here when you're talking about your offers, the offer you're making is a content offer. It is not a buy my stuff type offer, and at this level here it's about differentiation of your products. Yeah. And a great example is iPhone x versus Google Pixel. Okay, okay, let's go to the next level.
Alexi:
00:19:43 Actually, let's go back a step. The only place you're making product offers buy my stuff today is at this level, all of these other levels of content offers attention. You're fighting for attention, you're just fighting for attention in different ways. Yes, that's another way to think it's true. Yes. So add solution aware. This is the traditional, uh, out benefit driven type contents. So how do I have glowing skin in 30 days? For example, um, how to be thin and sexy and ready for summer, et Cetera, et cetera. These are role solution aware, outcome focused, content driven. This is where you might for example, have the long form Webinar. You might have the long form video, you might have, you know, a long copy sales letter that opens up with the benefits well opens up with sharing content and then as they progress through the sales piece, you're pushing them down through the awareness scale.
Alexi:
00:20:47 You introduce your product, you differentiate your product, you sell them on their product, they start to design your product and then you move into you're hardcore often a buy now. Yup. All right, so that's solution aware. Now, 20 years ago, 15 years ago, even 10 years ago, uh, we often would do long copy letters that would push people down this scale to buy on the spot. Uh Huh. They are still relevant more commonly with live events or an immersive webinar where you push them through and you ask for the sale at the end. It's lesser common nowadays with long copy letters. It's out there. Lesser common, what's more common nowadays? Is to use and utilize retargeting frameworks. Yes. Retargeting 10 years ago wasn't a thing. Now it's much more powerful. So what you can do is have a piece of content that provides a solution that then doesn't actually immediately retarget with. It doesn't immediately, sorry, moved to a product pitch, but you set up a retargeting ads. Hmm. That moves them into product aware that then heats them up with another retargeting ad potentially for the 50% off thing. Yeah.
Ash Roy:
00:22:08 And in active campaign. You can also have site tracking, which is something I talked about with Barry Moore in episode one 77 so you can see which pages, which thank you pages people have arrived at on your page and use that to retarget.
Alexi:
00:22:23 Well now you're getting more granular. There's no doubt. Yeah, no doubt. Yeah, it makes sense. If they'd gone to the checkout and abandoned, you might be able to go from here to here. Yeah. It's a puzzle. It's entirely skipped that step.
Ash Roy:
00:22:35 And by the way, Alexi is sharing a screen as we are speaking. So if you're wondering what he means by here to here, you need to watch the video on youtube, which you can access at productiveinsights.com/youtube.
Alexi:
00:22:47 Yeah. Okay. So solution aware, we've covered that. Let's move on higher up again. So for the longest time I couldn't work out why your dream had this before solution aware. Because most of my career or a big part of my career, I was riding benefit field headlines, right? But then I realize this is a framework that we all started unaware. We always moved to a problem because before you can start searching for a solution, you probably need to have a problem in mind. So your audience, some segment of it is that the problem pain aware stage. These people, your headlines, your content and so forth doesn't offer an outcome and hits the pain button. Acne question mark for example. Okay, losing, go ahead. Question mark or example, et Cetera, et cetera. You need to hit the exact dialogue that they have in their minds right now as the problem aware stage.
Alexi:
00:23:45 So if they thinking, for example, I'm just gonna make yourself stop my head looking in the mirror and I see that they've got acne on their skin and they're worried about it, then a headline such as worried about the acne on your chin question Mark, it's probably gonna hit the mark more often than not. I can just take that further, but I'm going to, I don't want to do that in these particular podcasts. Um, but just know at this level, your context, talking about a problem at this level you can be absolutely during long four webinars. You could be absolutely inviting people to events, all that sort of stuff. You are not pitching anything usually at this stage. Okay. And then what you do is, like I said, you start them here then from problem you move into the solution and you've moved them into problem aware and then obviously make you patient.
Alexi:
00:24:44 Okay. And then at the top of this framework is the unaware market. People that don't know, what they don't know. This is the biggest markets. They are also the hardest market to sell to and I usually will have the longest sale cycle, right? Because at what digital marketer calls top of the funnel, there are top of the funnel you could say, it doesn't exactly translate this. This model doesn't exactly translate to the top of the funnel. Middle Funnel, bottom of funnel framework. It definitely relates. There's no doubt. Yeah, it's, there's a bit more detailed to it, but yeah, for the sake of our talk today, yeah. This most closely resembles top of the funnel. Okay. For sure. Cause you could break up top of the funnel to be here to be here or to be that. Strictly speaking. Yeah. These are people that don't know what they don't know.
Alexi:
00:25:45 So in Eugene's book, he used the example of a TV repairman and the headline was why haven't TV owners been told these facts? Question Mark. And the offer was for a book that basically said you don't need to have a TV repairman come out to your home to fix the TV. You could just buy this book that shows you exactly what you need to do. And instead of spending hundreds of dollars on a TV repairman, you can spend 15 bucks and get everything that you need. Right. He was trying to say that that market at that stage didn't, it weren't even aware that they could make slight adjustments to their TVs themselves. Yeah. They weren't aware. That's the key to this and that's why this market here resonates with a headline like that. It could resonate with the six, the six biggest mistakes that property investors make that they don't even know to six biggest mistakes. Seven biggest mistakes type headlines and themes for your content at this level. The three most dangerous trends facing business owners, but law firms, whatever it may be, inflammation works at this level. Yeah. That trend data, all of that works at this level. That's the correct decision at this point. Yep. That is how you get on their radar. And then like I said before you start to
Ash Roy:
00:27:17 I believe, yeah. In terms of that unaware stage, I remember writing an article, a guest post, it said how lack of sleep is killing you and your career and that was quite popular. It got quite a strong response.
Alexi:
00:27:30 Um, yeah, so there's a case to make that is at that level there.
Ash Roy:
00:27:34 Problem Awareness. Okay. Yup.
Alexi:
00:27:36 Yeah. There's a case there. The way that would be unaware would be the little known solid killer that's robbing you of a testosterone and 10 years and is killing 10 years off your age or something. Oh, I love it. Cause you to die prematurely. Cool. That that isn't a noncompliant of claim. You would never get that published anywhere, but the the silent killer that's doing x, Y and Z is more the for the unaware. Okay. Yeah. Now when you're producing content, when you're producing offers and so forth, he's what you want to do. It's hard to do it. Not everybody does it. Even though I don't do it cause of the, the efforts, you want to have your offers targeted to each of these.
Ash Roy:
00:28:22 Okay. Each of the five stages. Yep.
Alexi:
00:28:25 What that means is five funnels, five lead magnets, five Yada, Yada, Yada. Okay. Well No, actually for fun, for lead magnets, five funnels. Yeah, because this first one at the most aware, this here is an example of a particular subscriber being on your email list for a year has bought some products in the past readily. You send your active campaign reports readily open your emails, click through, reaches out to you by email and says, great article loved it, you know, they clearly, if you were to shortlist your top 50 best people, they fall into that. Right. Okay. That's that sort of a person. Yeah. There's a case to make also, probably within that person is an opt in subscriber that has never bought but loves you content reports in your content, you know, actually opens up a lot of your emails and he's getting really, really close to buying their first product.
Alexi:
00:29:21 Uh Huh. That's that sort of a person. Okay. Okay. Now that this person here could also, that person I've just described could also be this person too in some cases. Okay. Being on your list for awhile, a gauge with a lot of content, maybe even showed up to a free event, never bought, really close to buy. These are the two easiest pitch to easiest sales you'll ever make. Okay. So when you're building out your content and your offers, do this one first. Once you bought that down, then go to this one. Yup. And then go to this one. And as you imagine the inverted pyramid with the, the apex down the bottom upwards, the market starts to get bigger and bigger and bigger and bigger. Yeah. But there a direct relationship between complexity of selling, time of selling, cost of sale. This person, he will cost you probably more to make the sale. Than this person here.
Ash Roy:
00:30:19 because the unaware person is nowhere near their buying window and the most aware person is at the buying window.
Alexi:
00:30:27 Correct Correct. Right. So when you're thinking through your offers and your content and so forth and eat indispensable to have this framework in mind. Yes. Even when you're creating Facebook ads, you know you've got retargeting frameworks that you're pushing people through this. No. Keep this in mind. And you won't get, if you, if you screw up, you make it to your way, screw up too badly, you've got something to filter your decisions through. Yes.
Ash Roy:
00:30:54 Yeah, I agree. And I think what I like about this framework is also it helps you to zero in on putting the right offer in the right, in front of the right person at the right time on their journey. So they're unaware person putting a paid offer in front of them is not the right time for them at that stage. The unaware stage, they're not even aware of the problem. So the offer there should be, hey, are you aware of this problem? And then the next stage would be, now that you're aware of the problem, are you aware of the pain that this problem is causing you? And so on through to when they're the most aware and you say, okay, we both agree that you have a problem, that you know that there is a solution. You know that there is a product, would you like to buy the product? And that's when they're in that buying window of paying for the product.
Alexi:
00:31:41 Yeah. And, and I'll tell you something, if you just a little bit of common sense, you can work this out yourself. So if we consider the big Mac that we all know. Yeah, big Mac, 50% off to someone that's never heard of a big Mac. Yes,
Ash Roy:
00:31:52 I love that.
Alexi:
00:31:53 Yup. It just means nothing. Nothing. Right? So straight away you though, that's wrong. Exactly. A big Mac to someone who has big Mac, 50% off that doesn't know your product, that has a problem, doesn't apply. What you do there is, hungry, are you starving, but have a little time perhaps question mark, right? Then you would start to segue through to introduce in the big Mac the two patties and the three buns or whatever, and guess what to 50% off. Let me go here, solution aware. So I don't know what's a benefit of a big Mac
Ash Roy:
00:32:28 It actually satisfies your hunger. There are other consequences, but you end up feeling full. Let's put it that way.
Alexi:
00:32:37 Go. Or it could, it could be. I look out, I know I kind of, I literally kind of think about benefit driven headlines for a big mac. Let's just skip it, right? You can tell a bit of a health reason, but you can see some ads when you see McDonald's commercials, you could see, they hitting, they don't really hit on aware too often, right? Yeah. Um, they, they, cause they've got their products front and center, but you could see like the big value packs they do 1995 feed a whole family. Yeah. Right. That's largely that the affordability thing, the quick and the quickness and the speed. Mom doesn't have to rush home and cook, you know, so I want to spend a bundle, no time get the 1995 family pack. Hmm. You can see just by even looking at many of McDonald's ads they are all naturally appealing to these various stages of awareness depending on what they're offering.
Ash Roy:
00:33:36 This is fantastic because this fits beautifully into a nine-step framework that I've created for my members and my membership. The first step is the research and market research piece, which we talked about in the last episode and soon after that, one of the steps is to create a compelling offer. So this is, I'm going to put this, I'm going to link to this episode in that nine-step framework. Awesome. Okay, so let's talk about how you were able to create a compelling offer for one of your clients that resulted in a high profitable turnover.
Alexi:
00:34:10 So when we're talking about making astoundingly strong offers yeah. Or a big ticket item of a few grand or more, we, we really need to ask ourselves, who is the audience okay? We always go back to the audience keeps coming back to that. Yeah. Although things being equal, he's what I've learned in almost two decades. Big ticket offers to audiences that are not sophisticated. Okay. Meaning, what I mean is let's say you want to sell a $10,000 property investing course. Well, live event or whatever it may be. To people that have never bought property before, one of the things that move the dial for them is lots of stuff, right? A big box of stuff. All right.
Ash Roy:
00:34:57 Physical stuff.
Alexi:
00:34:59 Lots of stuff. Beginners are the things being equal. We'll assess value based by based on weight. Now, I don't know if I learned that for Dan Kennedy or Gary Halbert. One of those two guys said it. You want a lot of stuff, the next thing if you selling in big ticket to go back a step. So what you want the stuff to be in terms of value and this gets tough for 10 grand, you want like 10 times the value, right? It's harder 10 grand because it's a hundred grand of value. At two grand, what we used to do for selling home study courses and the like the asking is two grand. We would create a list of bonuses. Stuff that would equate to 1520, $25,000 worth of value. And that could be recordings to events. That could be manuals, that could be um, consulting time certificates. They were always good because if you value your time at 500 bucks an hour and you gave 10 of those, for example, there's an instant 5,000 bucks worth of value.
Ash Roy:
00:36:08 and that has to be perceived by the customer as well. I mean perceived value, not implying that it isn't actually worth that. But the customer must agree that that is the value. Yeah,
Alexi:
00:36:18 yeah, yeah, yeah, yeah. It's always about the client. So always about what the client per se. This could backfire. If you go and tack on a $500 per hour hourly rate and you don't have any authority, you don't have any presence, you're not, you're like, uh, you know, you had just had, you're not there yet. You know, they're just going to laugh at you and go, dude, who are you? You know, like, it's not gonna happen. So other things being equal picking markets, um, uh, they like the stuff I like the weight 10 times is the roughly the ballpark you want to go for at $10,000. That gets hard if that's a price point, but that's what we used to strive for, the next, if we're talking big ticket and it's a beginner audience, the money back guarantees can be powerful. But you gotta be damn careful.
Alexi:
00:37:02 Damn careful. Because what you will get, each will offer the guarantee. And people that are beginners that are new, they're scared of just whatever they're scared of, then may not implement anything and ask for the refund. Yes. If you've gone and made guarantees of performance, you can run into all sorts of legal problems there too. So what works really well with the beginner market are conditional guarantees. These are believable as well because beginner markets that are buying big ticket items inherent in there where they are right now in their own evolution and personality is they're scared of themselves. If the way I frame it is the word, if the system is going to work, yes. Okay. Yeah. It's a great system and we know it works. That's a lesser of an issue really. What they were already about their own capacity to implement this.
Ash Roy:
00:38:00 Will this work for me?
Alexi:
00:38:02 for me, for me, but no one ever comes out and says that, but that's really what they're saying.
Ash Roy:
00:38:08 I remember, I think I watched this in one of the digital marketing trainings. Ryan Deiss who was in episode 170, I don't know if you said it in the episode, but it was in one of the trainings. People are often asking, will this work for me when they're actually just saying, does your system work?
Alexi:
00:38:24 Yeah, yeah. That's actually what they're saying. And so with a beginner market, a conditional guarantee can be very powerful. Implement one tool from the course and if you don't get outcome, you get a refund or whatever it may be conditional based upon at least one action on their part. Hmm. Well, that opens a door to though in a beginner market again is the performance based outcome. This is where you can start to introduce the idea of, and it gets dicey with beginners, but promising outcome engineering outcomes. Yes. Yeah. In a beginner market, and this is where I want to get across and it goes ties back to the offer. Really, really compelling offers conclude the outcome for the audience. A compelling offer makes it believable and click hearts and concrete what the outcome will be for the audience. This is key because if 100% of your audience and you guarantee, 100%, that the outcome from spending five grand with you will be 50 grand for them or a hundred grand for them, or whatever the outcome is, they knew 100% we would all just buy it and spend the 5,000 bucks.
Alexi:
00:39:46 Yeah. Yeah. With the beginner market, we want to try and promise outcomes. Oh, but running into their own fear about their own situation. So the conditional guarantee works really, really well. We have a much more sophisticated audience. You can start to guarantee certain outcomes. Again, you've gotta be careful income claims and all that sort of stuff. It's getting tougher and tougher every year. I'm just saying as part of an offer, the ultimate offer is giving the outcome. Nothing beats that. Show you can give lots of bonuses. Show you can imply guarantees all that stuff is good. But the ultimate offer is spend five today, get 50 sometime in the future, get a hundred sometime in the future. And the best thinking on this subject that I've ever seen is Dean Jackson. I don't know, Dean, personally, we know many of the same people where like one degree of separation.
Alexi:
00:40:45 Well, what's one degree of separation? We know one person in between us, right? We're one degree separation in a dozens of people. I don't know if he knows that about me, but I definitely know what about him. I, I give him lots of credit because he's an awesome thinker. Um, and he has the best thinking on the engineering outcomes for clients. Okay. He talks about this when you're dialing in your offer and so forth, the preeminent offer is the outcome, but it's hard to do, right? Because if you just imagine you arrive, if we were on the hook to guarantee outcome for every single person that buys from us, now we are, we're a managed service. So we do all the content for clients. Well, we don't do as a distribution clients.
Alexi:
00:41:33 Uh, we, we live it to clients to post the content, drive ads, traffic and so forth. I always want to do the to do that for clients. The initial version of our company was all that, and then I realized we can't do everything world-class. Can't do it all world-class. I need to a possibility I've never seen it. So we, I, I know I, but I wanted to engineer the outcome and I realized that we're not capable. So we do one part of the equation. World-Class. Yes. Unfortunately we can't absolutely guarantee the outcome. So we're referred to world class people. Yes, man, I would love to take a pay for outcome home. Yes. Just can't do it. Yes. Damn. If it could be done. I know what you mean. Yeah. There's sometimes general genuine limitations.
Ash Roy:
00:42:17 What about delivering a part of the outcome, which is what you kind of said already, but I'm just thinking in terms of the initial part of the offer. So for example, with my membership, what I'm doing at the moment is I'm giving away for up to four hours of free sessions to founding members, and it's only $99 a month. That's not going to be able, I'm not gonna be able to deliver that forever. But in that, in those four sessions, in that first month, I get them a result and then that gives them the confidence to stay with me for a year, two years, three years. I've only been doing it for six months. So I don't know how long the tenure will be. But what about delivering an epic result for a small fee initially to earn the trust and then systemizing it?
Alexi:
00:43:03 Yeah. So it could be a viable idea. Ah, there's a few holes in that. What are those being message to market match. Making sure you're working with the right people. So yeah.
Ash Roy:
00:43:13 Yeah, I hand picked the people that I get into.
Alexi:
00:43:16 Yeah. So in our case, even though we don't do the distribution, even though we don't buy the ads, what I've learned through a fair bit of pain, I probably had to go through six months of pain to work this out. I wanted to do it all for everybody. Okay. Realized copy done. So that went well. How do we get the outcome? I went, well that's really easy. Just work with clients that a ride on the precipice of. I just, we just got to do one thing and as soon as they put it out there, we get the results. So in our case, in my book, you saw the content hacking scorecard. Yes. So I think the number is 51 or 52 points you need, uh, we need, you need a minimum threshold of 51 could, two points to work with us. Now what that means in effect usually is you've got traffic, you've got an email list, you've got a funnel, you're probably running some Facebook ads.
Alexi:
00:44:04 Man, I can take it out, I can print it out. I'll say to you, dude, if you're doing all that, we'll get you the outcome. The ROI. In fact, I said that to two clients to two new clients this morning. That's it. No brainer. Happy to eat, to guarantee them because all they've got to do is broadcast the email. Yes. So one client, they came on last month, you've got 30,000 emails on his list. Yeah. I said, Michael, how often do you email your list? Right? You guys? Probably once a month. And Michael, that's insane. Hey, here's what you do. Do this first and then buy it. Cause I know when you do this, you're gonna want to spend more money with me. Send out this one, nine word email.
Ash Roy:
00:44:39 Oh yes, Dean Jackson has done that email. Yep.
Alexi:
00:44:42 Here is my pre dean Jackson again. Dude, I'm going to hug that guy when I see him. Right? One nine-word email, I gave him the wording and I said, Michael prediction three to 400 leads the next morning I get an SMS. Exclamation marks like all over the map. Alexi, we've got over 200 within a couple of hours. You're a genius. but here's the thing. I knew that the content would work because of the message to market match. So this is how we'd gotten across guaranteed outcome you could say in the, in, in the circumstances is I see that the assets are already locked in, the pillars are in place with the climb. And all we've got to do is great work on our end and the moment our work gets put in front of their builtin audience.
Alexi:
00:45:33 Email lists, big social following traffic to the website. Yeah. Our basic package is 1,397 USD per month. You know, if you're selling a 30 grand item or a 20 grand item or whatever it may be, that's nothing. These are the sorts of situations we look, we hunt for and look out for with clients and when we can't, when we don't have those, I'm pretty quick nowadays to call it and say, look, I'm going to be honest with you. I struggled to see where the ROI is going to happen from our particular services. I want to keep it to you. The heat is a problem and I'll go through and say, you don't have a funnel, you don't have traffic. No email. Yeah,
Ash Roy:
00:46:09 yeah. I remember talking to Ilana Wexler who does Facebook ads and that is one of the things she looks for when she works with somebody because she says, I could create the best Facebook ad for you in the world, but if you don't have a funnel to convert the ad, what's the point of doing the ad?
Alexi:
00:46:26 Yeah.
Ash Roy:
00:46:26 You know, you need to have a good landing page. You need to have a good offer. You need to have done your research, otherwise your ad's going to not work.
Alexi:
00:46:35 Here's a thing, in a managed service context, having the discipline to say no, it gets easier.
Alexi:
00:46:40 it really does because we get pain. If we say yes to a client that we know really, you know it's, they're not going to get our wife from this. We get paid and it's very clear within a month or two, it's just not there. It's a lot harder with an info product. Hmm. With an info product, it's very easy to say, hey, the content, amazing, but it's up to our client to implement.
Ash Roy:
00:47:05 Yes.
Alexi:
00:47:06 It's easier to let people buy. You know that you might make a personal assessment. It's like, well, I could look with this person actually implementing pretty low, but are you responsible for that in a managed service context? We definitely are because we need clients to stick and it's an ongoing relationships, so it's very for us to be disciplined.
Ash Roy:
00:47:27 I really like Amy Porterfield's refund policy. I really like how she does everything in business and she only gives refunds. I believe if you complete the exercises in associated with the product, which I think is very fair, that stops the tire kickers as well. If you complete the exercises, you'll get the results. So
Alexi:
00:47:49 you know that's a conditional guarantee which has its place. Certainly in an information market dealing with beginners now, that's going to be a decision for her. Now she's going to have less churn, have less refunds, she'll have less complaints, less negative reviews. There's a litany of advantages. We've got other clients that would never in a million years do the conditional guarantee, spend 1 million bucks a month on ads set. Like they've got some clients who spend that much that sell education, but they've got dozens of sales people on the team. Got To keep the sales team busy. There's big ad budgets as those, a whole big machine.
Ash Roy:
00:48:24 I just can't relate to that approach. It just doesn't make any sense to me.
Alexi:
00:48:28 Yeah. It depends on the goal and the outcome and look, it's a decision. It's a personal decision. I guess
Ash Roy:
00:48:36 I'd rather take the pain up front and have somebody say, no, I don't want to buy your product because I'm not willing to do the work and not buy my product. Then have to go through the whole process of them buying it and then wanting to refund it afterwards. It's just a waste of time for them and me.
Alexi:
00:48:51 Yeah. The decision was easier 10 years ago. Before the internet … even 15 years ago … call it … right? The decisions are easier now because Google rewards negative reviews and you know, like if you get, if you brought a negative review and you'd do a good job of it, really hard to pull that crap down. So if you've got to, oh, I see. Right? Yeah. Yeah. So 15 years ago that the conditional guarantee was quite uncommon. Quite uncommon. It has much more of a place now truly because a dissenting clients that absolutely do not lift a finger for a split second and implement your stuff who's absolutely 100% responsible. Yeah. And make a big fuss in a public forum for us. Big ticket, like we frankly are talking more.
Ash Roy:
00:49:44 Yeah, yeah, yeah. A talk. He has been on this podcast, episode 30
Alexi:
00:49:47 Beautiful talk. He's got some very firm views on this because he's got a community. Yes. Okay. But if you're selling a $5,000 Info product that is deliverables in a membership portal, there is no community and so forth, then it's a harder decision. It's not as easy because there's no community behind it. It's still easier than 10 15 years ago because the descending client that didn't lift a finger then he's lazy, whatever it may be, who's 100% responsible for getting a result and still cause a big ruckus on social and on Google. Yes. And that has, look, we've got clients that actually have these happening where they just cannot get removed from google the negative, it just can't be done. It's really hard once it's up there and it costs them genuinely is money out of their pocket.
Ash Roy:
00:50:36 I know, I know. You know, I'd rather just stay a small brand and be effective then you know, be really huge. And that's one of the other disadvantages of being a really big brand because then you become a target for a lot of these sorts of unfair practices in my opinion. Okay. So we've talked about how to go about creating an offer and the biggest challenges around creating an offer. Implicit in what you said, it's really not doing the research, not understanding your audience well enough, not understanding which stage of their buying journey they're in. So I'm just going to do a quick recap and then we'll talk about action steps and then we'll talk about where people can go to get more help from you when it comes to creating an offer and or doing research. So you talked about the five stages of awareness, which is explaining the book breakthrough advertising by Eugene Schwartz and they are stage one is the unaware, the least likely to buy.
Ash Roy:
00:51:37 The person is unaware of the problem and obviously unaware of your product or your offer. The second stage is that they're aware of the problem, but they may not be aware of the solution that the problem does have a solution that is available to them. The third stage is where they're solution aware, so they're aware of the problem, they're aware of the solution, but they're not yet aware of the product, the food stages, they're aware of the product as being a solution to their problem. And then the fifth stage is where they're most aware and they're most likely to buy a product because they actually aware of your product being a solution to their problem. Have I summed that up correctly.
Alexi:
00:52:15 Yeah. With product aware. So they're aware of your product, but they're not aware that your product is the, the differentiating solution to their, yes. Yeah. It's a differentiating point at the problem aware stage. Gotcha. Unique selling point.
Ash Roy:
00:52:28 So the action steps to create a good quality offer is to understand where your target audience fits in that five step framework. Do a lot of research, understand how your offer is going to solve their problem, where they are on their journey. A good approach, in my opinion, would be to check out the episode on creating an empathy map, episode 117 and definitely check out the previous episode where Lexi and I talked about market research. That's productiveinsights.com/market-research. Alexi, what other action steps do you recommend our listeners take? to create a good quality offer.
Alexi:
00:53:11 Yeah. What we haven't talked about is looking at the competition. So a good quality. Yeah. A good quality offer is only relative to other options.
Alexi:
00:53:21 And so if you're, you're, you're, you know, if you're selling, I don't know, for example, let's say we're selling, I want to find something without, okay, what are bottles? Yup. For 10 bucks. Um, and you come along and you do it a competitor analysis and others are selling the exact same water bottle for eight bucks. Yes. But you're off is pretty crappy. Yes. So you need to do a competitor analysis because part of what he's an amazing offer is no one else is doing it, but it's what the market sincerely craves and wants. And this is where the power of a brand comes in at the most aware, there's no other big Mac in the world. Hmm. Only McDonald's is offering the 50% off big Mac. So when you get brand awareness happening, when you get your community, you get your audience, they love you, love you, love you, you now start to cultivate a brand.
Ash Roy:
00:54:11 And that's one of the key investing principles that Warren Buffet uses. And that is companies that have a durable, sustainable competitive advantage. And brand is one of the big things.
Alexi:
00:54:23 I call it the moat. M O A T. Yes. That's how you could think of your email list. That's how you can think of your buyers. That's how you could think of the private Facebook group. These people that come back for more and more. Yeah. That's how you think of that. This is your moat. Yeah. 10 years ago the email list was the big moats. Now whether somebody other channels we you can't help but just think in terms of multiple platforms now your linkedin following those and comments on your, on your contents, you know, all that sort of stuff. The, this is your moat. You know, like one of our biggest clients, well we speak a lot, tens and tens of millions of dollars a year in sales. And we were brainstorming what would happen if, uh, his email server got shut down, Facebook shutting down like everything.
Alexi:
00:55:13 And He, his best estimation was he would have two years of business, two years of momentum left in the engine in his company. Now he would have to strip back people and all that sort of stuff. But two years of equity dosing to his machinery. Yes. Um, whether it's right or wrong, I don't know, called, maybe it's a year, maybe it's three years, but the point is that is his moat, now he's a thing. Even if he got shut down, email servers got shut down, hey could definitely get those email names into another system, warm some of them up. So that's doable. Um, if Facebook shut down his account, he's got a 50 other accounts, he'd find a way. Yes.
Ash Roy:
00:55:55 What are the action steps that come out of that step?
Alexi:
00:55:58 Yeah. So first you identify which stage of awareness are you going to speak to? Like I said, you could speak to all five, start with the bottom one, think through some offers, but of course do a competitor analysis. What other offers are people making? If you don't have a brand that is the competitor analysis gets very important. If you do have a brand where you can do what the heck you want, people that love you or buy it. Yes. Yeah.
Ash Roy:
00:56:24 Another thing to also think about I think is the do nothing option. So how is my solution going to be a better option than the customer doing nothing?
Alexi:
00:56:34 Well, that's interesting. That's interesting. We used to use a close, now I don't write copy anymore, but when we'd used to do long copy letters, we had a close that I always sort of, um, what's the word I'm looking for? I always quip it a bit because it sounds so egotistical, but it was something like this. It was, um, Ash here is the thing, uh, what I put on the table for you now is a life changing offer. It has a potential to do this and to do that, uh, to do the other thing, transform the Fam, the life of your family, transform your peace of mind, help you sleep late at night, et Cetera, et cetera. For me, it's an extra grand in my pocket, an extra two grand. I'm not going to notice it by the way, big. Think about that now. Every time we did that and it worked, every time I did that, I thought, I sound like a complete . Yeah, so there's the clients and I'll usually write it for a client. Yeah. I'll tell you now when that's got the right delivery behind it, when you've got the status and your authority, it comes off pretty powerfully cause it's true. Multi, multi, multi billion area's not gonna notice two grand. Yeah, the education found in a two grand product. I don't know what's happened for me and probably happened for you has changed my life. Truly
Ash Roy:
00:57:45 Man. Once again, you've delivered amazing value to our listeners so thank you. I really appreciate it. How do our listeners find out more about Alexi?
Alexi:
00:57:58 So a few places, if you have got funnels, you are some traffic, you producing some content but you just don't have the time to really smash it out at a higher level. Um, maybe we could help you on a managed service level. So fubbi.co is the place to go. F U B B I. Dot c o and just leave notes in through the submission form on the contact page. Mention Ash so we know that when you come from, if you're not at that level, but you just love maybe what I've shared here, you can find us on Facebook, fubu.co well like our fan page and stuff. We publish content every single day and definitely opt into our email list. You can do that from the websites we do currently four emails a week, five coming up there sounds like, oh my God, you're emailing too much. No, no, no. Everything is content. We don't pitch. We don't pitch every 21 days. We do do a nine word email that he's something like, do you need help with content? Otherwise there is no pitching. It's all content is for free. It's the best stuff and it that we can possibly produce and it all 100% comes out of a direct experience producing content and getting results from content for ourselves and the ton of clients we now work with. Excuse my language.
Ash Roy:
00:59:15 That's okay and there you have it. Alexi has demonstrated the five states framework in what he just said. He said that if you're ready to do business with him, then you can organize to work with him in a managed service type situation. But if you're not at that stage, if you're in the unaware stage or the problem where stage probably, then you can just subscribe to his email list or check out content on his website. You, your actions speak as loud as your words.
Alexi:
00:59:49 I don't even realize it. I don't even realize it anymore. The amount of times people have said to me, hey man, you speak like you write copy. And I go, well, yeah, two decades nearly of it. Yes, unconscious. Yep. I love it.
Ash Roy:
01:00:02 Thanks for being on the show, man.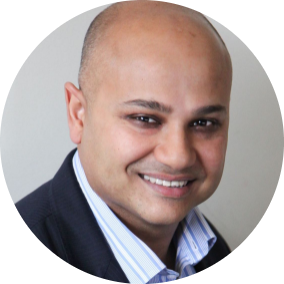 Ash Roy
Ash Roy has spent over 15 years working in the corporate world as a financial and strategic analyst and advisor to large multinational banks and telecommunications companies. He suffered through a CPA in 1997 and completed it despite not liking it at all because he believed it was a valuable skill to have. He sacrificed his personality in the process. In 2004 he finished his MBA (Masters In Business Administration) from the Australian Graduate School of Management and loved it! He scored a distinction (average) and got his personality back too!