Divvy solves a very frequently occuring problem magnificently. In a nutshell it helps you divvy up your screen with 2 keystrokes. You don't have to lift your fingers off the keyboard to get your screen to do your bidding. All you need to do is invest some time upfront in training your mind to use divvy. And that's easily achieved with a mindful approach.
OK so here's the problem (that Divvy solves):
Let's say you want to split your screen into two equal halves so that you can run two applications simultaneously on your desktop.
Or say you want to create two finder screens so you can transfer files from on folder to another and it's just easier to drag and drop that way.
Splitting the screen into two equal halves and positioning it with the cursor etc can be a really painful process.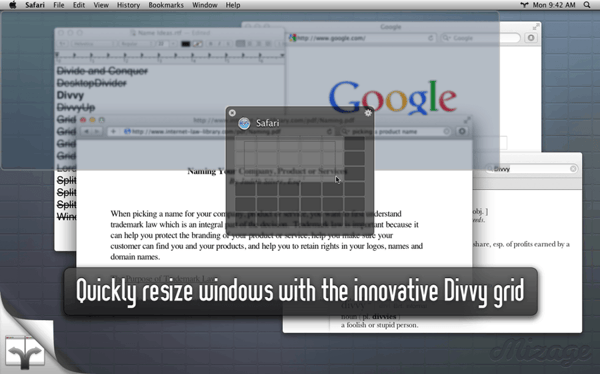 I have to mouse to the bottom right hand side of the screen and fumble around with the resizing tool that seems to take a day and a half each time.
Enter Divvy! This beautiful piece of software goodness allows you to divvy up your screen into exact portions using no more than 2 keystrokes regardless of what application you're in!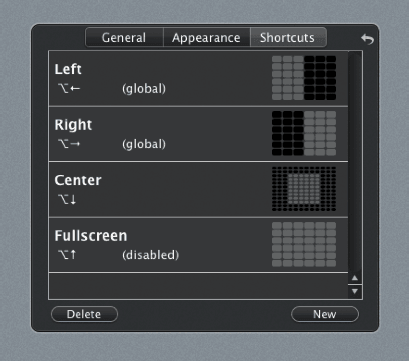 Heck it even allows this using keyboard shortcuts of your choosing. So what normally takes about two seconds now takes me about half a second.
Over the course of a day that's a lot of seconds, over a week that's a lot of minutes, and over a year that's probably hours saved.
Key benefits:
Save yourself at least one second each time you
resize your screen, which amounts to a few minutes a day and a few hours a year!
Cut out the hassle of fiddling with your mouse trying to resize your screen – just use simple keyboard shortcuts instead
Raise your productivity and your feeling of
accomplishment by resizing your screen in 2 keystrokes each time you do it (which is probably tens of times in each session at the computer)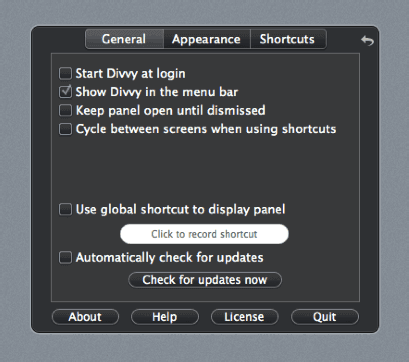 But wait there's more! Divvy is available for Mac
OS X and Windows
Macworld gave Divvy a rating of 4 mice. I give
it 5!
Check out a video screen cast below.
Divvy by Mizage – Screencast from Mizage on Vimeo.
If you found this useful please share it with your friends on Facebook, twitter, linkedin or google+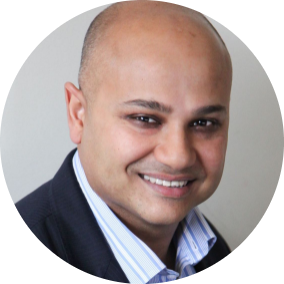 Ash Roy
Ash Roy has spent over 15 years working in the corporate world as a financial and strategic analyst and advisor to large multinational banks and telecommunications companies. He suffered through a CPA in 1997 and completed it despite not liking it at all because he believed it was a valuable skill to have. He sacrificed his personality in the process. In 2004 he finished his MBA (Masters In Business Administration) from the Australian Graduate School of Management and loved it! He scored a distinction (average) and got his personality back too!