Bohemian Rhapsody
When Queen released the single Bohemian Rhapsody it was met with a lot of resistance. The song had an operatic piece and it was almost 6 minutes long. Other artists were believed to have commented that there was no chance the song would get any radio play. Yet Freddie Mercury (aka Faroukh Balsara) and the band decided to take matters into their own hands and push forward with the single anyway. The song went on to top the UK singles charts for 9 weeks and sold over 1 million copies by January 1976.
The Beatles innovated beyond traditional musical boundaries in almost every one of their later albums which represented some of their best work according to several music critics.
Being a true artist is risky. It often calls on us to go against all odds.
Great entrepreneurs (who I consider to be artists) also have this courage of conviction. This belief in their art that defies previously stated norms.
Steve Jobs saw himself as an artist at heart and built a business based on the intersection of technology and the humanities — something that was previously considered unthinkable.
Are you willing to bet on yourself? Because if you don't, chances are no one will.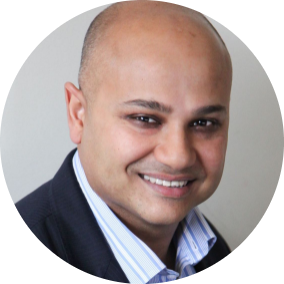 Ash Roy
Ash Roy has spent over 15 years working in the corporate world as a financial and strategic analyst and advisor to large multinational banks and telecommunications companies. He suffered through a CPA in 1997 and completed it despite not liking it at all because he believed it was a valuable skill to have. He sacrificed his personality in the process. In 2004 he finished his MBA (Masters In Business Administration) from the Australian Graduate School of Management and loved it! He scored a distinction (average) and got his personality back too!