A formula for business growth potential
Most clients and peers I deal with appear to be preoccupied with lead generation as the driver of business growth. While lead generation is important, it's not the only lever you can pull. In a recent podcast conversation (yet to be published) with Ryan Deiss from Digital Marketer, we discussed his approach to business growth potential.
The digital marketer formula for business growth potential is as follows:
Business growth potential = leads x customers x margin x frequency of purchase
That's three other levers you could pull if you want to drive your business forward. You can either:
Encourage your existing customers to purchase more of your products by offering them more value (you can do this via a membership model where you offer recurring value in exchange for a recurring fee)
Increase your prices which will lead to increased margins (We have a tendency to undervalue our products and services. The only way to find out what it's true value is to see what the market is willing to pay for it. The best way I know how to find this market value is to test different price points)
Increase the number of customers (by improving your conversion rate from leads to customers)
Which lever will you pull to grow your business?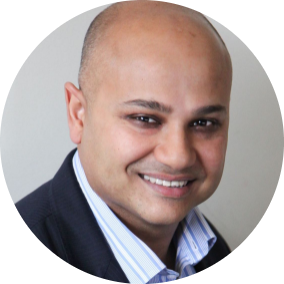 Ash Roy
Ash Roy has spent over 15 years working in the corporate world as a financial and strategic analyst and advisor to large multinational banks and telecommunications companies. He suffered through a CPA in 1997 and completed it despite not liking it at all because he believed it was a valuable skill to have. He sacrificed his personality in the process. In 2004 he finished his MBA (Masters In Business Administration) from the Australian Graduate School of Management and loved it! He scored a distinction (average) and got his personality back too!