An alternative approach to selling
The term "selling" is often associated with unethical practices.
For several of us "sales" conjures up images of sleazy, underhanded operators trying to put one over their unsuspecting victims.
This is likely because there are a lot of sales people out there who approach sales as a conquest.
But what if we approached selling as an opportunity to solve a problem that the customer is facing right now? What if we saw our product is being a logical solution to the customers problem and only presenting it as solution to the customer when appropriate?
Wouldn't that be 'facilitating a purchase' rather than 'making a sale'?
No one wants to be sold to, but almost everybody wants to buy.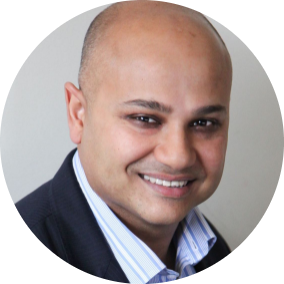 Ash Roy
Ash Roy has spent over 15 years working in the corporate world as a financial and strategic analyst and advisor to large multinational banks and telecommunications companies. He suffered through a CPA in 1997 and completed it despite not liking it at all because he believed it was a valuable skill to have. He sacrificed his personality in the process. In 2004 he finished his MBA (Masters In Business Administration) from the Australian Graduate School of Management and loved it! He scored a distinction (average) and got his personality back too!