Problem-solving techniques (a 5 step process)
How do you go about solving a problem effectively?
There are five key steps in solving a problem
Defining the problem
You need to define the problem clearly BEFORE you jump into solution mode. One of the biggest obstacles to problem-solving is not getting clear on what exactly problem is. What are the boundaries of that problem? How did it arise? Which brings us to our next point
Understanding the context of the problem
What caused the problem to arise? When did it arise? What situation or event triggered the problem? Is it likely to happen again? What's likely to trigger it next time?
Answering these questions gives you an important perspective and context. It helps you understand the problem in it's wider context and how it impacts the business.
Generating alternatives
Having defined the problem and understood its context, you can now embark on creating a solution. But before you jump into solution mode you need to put all the solutions on the table. So you can assess which solution is likely to work best.
One common mistake is not to list the option of "Do nothing" as an alternative. You might not always decide to do nothing but it's important to have that option on the table. In some cases doing nothing might be the best decision.
Evaluating and selecting alternatives
So now that you have all the options on the table, you can spend some time evaluating the options. If I chose option A how would that play out over the next few weeks? What's likely to happen next? And then after that?
If I chose option B how would that play out?
It's useful to 'wander' down the path of each alternative and follow it to its natural conclusion.
Implementing solutions
After having gone through all the previous steps (and only then) do you pick the best alternative and go about implementing that alternative.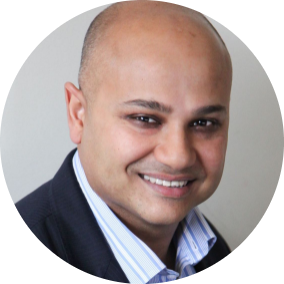 Ash Roy
Ash Roy has spent over 15 years working in the corporate world as a financial and strategic analyst and advisor to large multinational banks and telecommunications companies. He suffered through a CPA in 1997 and completed it despite not liking it at all because he believed it was a valuable skill to have. He sacrificed his personality in the process. In 2004 he finished his MBA (Masters In Business Administration) from the Australian Graduate School of Management and loved it! He scored a distinction (average) and got his personality back too!