[Case Study part 2] How A Lawyer Uses Podcasting To Get 10 New Leads And 2 New Clients Each Week
Amanda Farmer is the owner of Lawyers Chambers on Riley, a boutique Strata specialist firm in New South Wales. Amanda sits on the Council of the Australian College of Community Association Lawyers with over 14 years of experience in the strata in the sector.
Her passion is to educate strata owners and that led to her podcast "Your Strata Property". You can access it at YourStrataProperty.com.au. The Your Strata Property Podcast (and website) launched in 2016 and is currently receives thousands of downloads each month due to popular demand. The podcast has now expanded to include an online membership community for strata owners and managers who seek reliable information and resources for Community Living.
Amanda is also the founder of Women in Strata – a networking group for women working in strata management.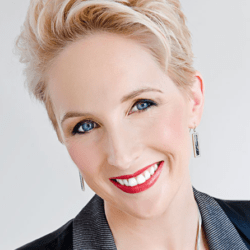 Amanda Farmer" width="250″ height="250″ />
Key Points and Insights
2:54 – Recap on key points discussed in the first part of this (ogoing) case study in episode 80
12:15 – How Amanda has used podcasting to grow her business without spending a cent on traditional marketing
13:57 – Outsourcing and how to use it to grow your business effectively
17:13 – Why it's important to focus on your area of expertise (specialization) and work at or above your effective hourly rate
19:37 – How Amanda created a passive income stream through her membership sites
23:04 – Putting in hard work to set up a membership site is critical at first
26:38 – How to build powerful relationships through podcasting
29:27 – Podcasting as a tool to develop a 'know like and trust' based relationship with your listeners so you can turn them into repeat customers
33:00 – Action steps you can take right now
Action Steps
Get started with podcasting … today
Create Standard Operating Procedures (SOP) so you can delegate effectively
Start outsourcing (activities below your effective hourly rate)
Find a mentor further down the path you're on
Either work on launching your podcast yourself (big learning curve) or outsource your podcast launch (www.podcastsetup.com)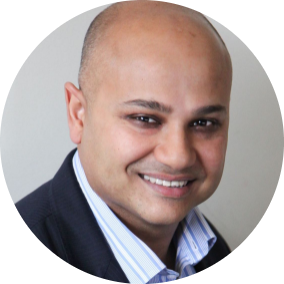 Ash Roy
Ash Roy has spent over 15 years working in the corporate world as a financial and strategic analyst and advisor to large multinational banks and telecommunications companies. He suffered through a CPA in 1997 and completed it despite not liking it at all because he believed it was a valuable skill to have. He sacrificed his personality in the process. In 2004 he finished his MBA (Masters In Business Administration) from the Australian Graduate School of Management and loved it! He scored a distinction (average) and got his personality back too!