The 5 Keys To Businesses Growth with Mike Reid — Director of Dent Global / Key Person of Influence (KPI)
Mike Reid is the global director of Dent at Key Person of Influence (KPI) (also known as Dent Global) which is a training and advisory company. KPI helps businesses founders of six and seven figure businesses that specialize in services. By the age of 25 he was co-director of Dent Australia's Subsidiary and by 27 he'd joined the global board of directors.
He's consistently run highly successful large-scale promotional campaigns generating tens of millions of dollars of new business contributing to Dent placing 63rd on the BRW.'s fast start his list in 2014.
He's now helping lead the next wave of Dent's Global Expansion. And is known for his ability to enter uncharted territory and being able to make it rain.
Bonus Episodes
116. Brian Clark — Founder of Copyblogger — On How To Create Content That Converts, Empathy Maps, How To Use Content To Build An Eight Figure Business and Lots More!
122. Shark Tank Judge — John McGrath — On How To Cultivate A Success Mindset And Build An Enduring Brand
127. Dr. James Carlopio Shares His Insights Around The Art of Better Decision Making & 'Automated Expertise'
Books Mentioned:
Key Points and Insights
2:53 – The 5 key skills that Key Person of Influence (Dent Global) teaches their clients to turbo charge their business growth
4:17 – How to pitch your business and your brand successfully
9:17 – How to build authority in your market
9:54 – Publishing content and how it helps to build your brand
10:38 – The importance of smart decision making
15:45 – How to build a successful brand
16:40 – The importance of leveraging networks
21:22 – What it takes to be successful online
27:27 – How to use partnerships to grow your business
30:05 – Google's zero moments of truth
34:45 – Productivity hacks for entrepreneurs
46:11 – Key Insights and Action Steps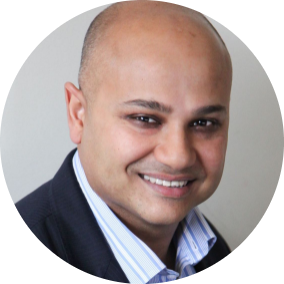 Ash Roy
Ash Roy has spent over 15 years working in the corporate world as a financial and strategic analyst and advisor to large multinational banks and telecommunications companies. He suffered through a CPA in 1997 and completed it despite not liking it at all because he believed it was a valuable skill to have. He sacrificed his personality in the process. In 2004 he finished his MBA (Masters In Business Administration) from the Australian Graduate School of Management and loved it! He scored a distinction (average) and got his personality back too!