"Work Less Make More" — James Schramko Reveals Key Insights From His New Book
James Schramko is no stranger to the Productive Insights podcast, in fact, he was instrumental in helping launch the Productive Insights Podcast. He's the founder of Superfastbusiness.com which is an excellent community of online entrepreneurs.
James has built a highly successful and profitable business which affords him an excellent lifestyle — which comprises of surfing each day (sometimes twice) and not a whole lot of time at his desk while still achieving excellent results for himself and his clients.
I'm delighted to have him back to discuss his new book titled "Work Less Make More" in which he reveals His Secrets to Success and Time Freedom.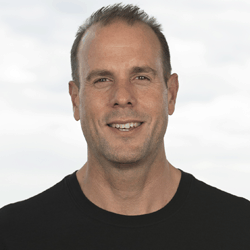 James Schramko | Productive Insights" width="250″ height="250″ />
Bonus Episodes
002. James Schramko On How To Use The Recurring Income To Maximise Profit And Fund Your Perfect Lifestyle
050. James Schramko On Frameworks For Business Profitability And Lifestyle
Books Mentioned:
Key Points and Insights
2:00 – James talks about the promise his new book makes … And fulfils
5:34 – Single source dependency and how that could be threatening you and/or your business (and what you can do to fix it)
6:20 – The Parthenon theory and what that means for you
10:35 – How to develop your 'offer that converts' and stand out from the noise in the market
11:28 – The importance of customer selection
12:26 – How to focus in on your ideal customer and how to repel the wrong ones
17:12 – How the work less make more approach helps you become a business owner who owns a business that works without you
18:14 – How to use your 'effective hourly rate' to help guide what activities you focus on
20:35 – What James did to make the transition from 6 figures a YEAR to 6 figures a MONTH … In 6 WEEKS!
22:52 – Challenges James faced in creating the book "Work Less Make More" and how he overcame those challenges
24:03 – The most important action steps you can take right now to work less and make more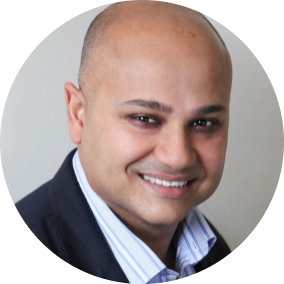 Ash Roy
Ash Roy has spent over 15 years working in the corporate world as a financial and strategic analyst and advisor to large multinational banks and telecommunications companies. He suffered through a CPA in 1997 and completed it despite not liking it at all because he believed it was a valuable skill to have. He sacrificed his personality in the process. In 2004 he finished his MBA (Masters In Business Administration) from the Australian Graduate School of Management and loved it! He scored a distinction (average) and got his personality back too!