Content Marketing With Chris Garrett From Copyblogger – How To Use Content Marketing For Business Success
Chris Garrett is one of the most prolific content marketers out there, and that is . Chris has a long history with CopyBlogger and has mentored some of the biggest bloggers in the world including John Morrow who I featured earlier on in this podcast series.
Content marketing is constantly evolving and there are several ways in which to do this.
He's also worked closely with Darren Rowse, and in one of the CopyBlogger authority webinars, I remember him being described by Sonya Simone as someone who's one of the founders of CopyBlogger as one of the hardest-working people she knows. Chris was born in Canada. He grew up in the UK, and now he lives in Alberta, Canada where he teaches content marketing at a University.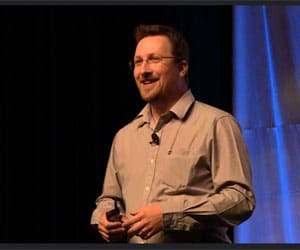 Links Mentioned:
A few highlights from the interview (timestamps included):
1m:48s – What is content marketing?
3m:48s – Coca-Cola Anti-Case Study for Content marketing
5m:53s – Positive Case Study on Content marketing. Marcus Sheridan's swimming pool company
7m:17s – What McDonalds (and Coca-Cola) are doing right when it comes to content marketing
7m:17s – The 'conversation' every buyer has with the seller prior to any purchasing decision (via the internet). The conversation is going to happen with or without you.
9m:37s – How content marketing enables businesses leverages the online channel
12m:00s – How that conversation leads to a Yes or a No decision before the buyer purchases
13m:37s – Dan Pink – "Everything Good in life begins with a conversation."
15m.24s: – If you don't use content marketing as a key marketing tool, one of your competitors will and you will regret it.
16m:02s: -"Content is an answer to a question and that question could be critical to them making a decision to purchase." Chris Garrett
17m:55s: – How to overcome typical obstacles to getting started with content marketing
18m:25s: – How to use an incremental approach to content marketing
20m:30s: – A five-day plan to get started with content marketing
If you'd like help getting started with content marketing in your business, shoot me an email on ash@productiveinsights.com.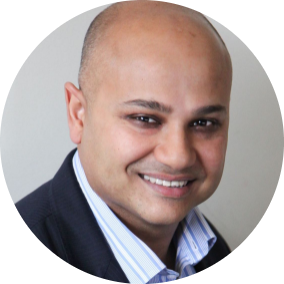 Ash Roy
Ash Roy has spent over 15 years working in the corporate world as a financial and strategic analyst and advisor to large multinational banks and telecommunications companies. He suffered through a CPA in 1997 and completed it despite not liking it at all because he believed it was a valuable skill to have. He sacrificed his personality in the process. In 2004 he finished his MBA (Masters In Business Administration) from the Australian Graduate School of Management and loved it! He scored a distinction (average) and got his personality back too!