Copywriting with Demian Farnworth — Chief Content Writer at Copyblogger Media
Demian Farnworth is an excellent copywriter, and I'm personally a huge fan. He's a chief copywriter of Copyblogger Media where he writes clear, concise and compelling web copy that demands attention, creates desire and compels action. He's also got an excellent podcast called Rough Draft which I recommend you check out. He's the founder of thecopybot.com. Over the last ten years, he's been a content contributor on Copyblogger, Raven Tools, Crazy Egg and Men with Pens. He's the managing editor for a magazine of four hundred and sixty thousand subscribers and is an award-winning blogger for a real estate marketing company. He's learned that ROI is everything as a master of frequent and rigorous testing.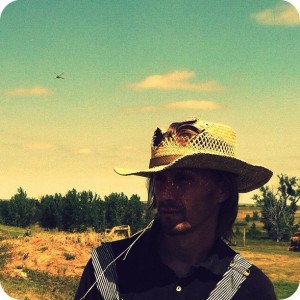 Books Mentioned
Key Points (Timestamps)
2:57 –Demian shares his story as a poet and how it led to copywriting.
4:39 – Why is web copy and copywriting so important for business success?
5:40 – Writing is involved in all sorts of content including podcasting, scripts for videos, etc.
5:59 – The two challenges that all content faces online
6:44 – Discussion around the previous podcast interview with Rand Fishkin on how content and SEO are linked
7:15 – Demian on how he writes engaging openings in blog posts
8:17 – Demian shares an example of an opening he created and how he created it.
9:12 – What tools does Demian use to capture openings and ideas when they strike?
10:09 – The "imagine this" opening that Brian Clarke used to really grab the reader's interest
10:31 – The key elements to great web copy
11:34 – The importance of sub-headlines, transitions and fluidity
12:37 – What do you want the reader to feel or accomplish after reading your content?
13:39 – Discussion around the interview with Eric Enge on the art of creating SEO-friendly content
15:10 – James Altucher is a great example of a writer who really has found confidence in his style of writing.
16:20 – You have to be comfortable in not pleasing other people.
16:49 – The Pareto principle or the 80/20 rule
17:47 – The importance of writing things you're passionate about (Readers feel your enthusiasm.)
18:20 – "Blind Man Driving" as an illustration of passion for copywriting and how it helps you notice it in day to day life
19:03 – What skills and competencies to look for when hiring a copywriter
23:16 – Why copywriters need to have an understanding of good web design
24:24 – What actions can a listener take to get started with finding good copywriters and/or getting good copywriters.
24:53 – Copyblogger Media has a certified accreditation for copywriters.
25:33 — Jon Morrow's site 'boostblogtraffic.com'
26:09 — Books that have had the biggest impact on Demian and why
28:40 — Hiten Shah and how he sees measurement as being very important
29:48 — How does a listener find out more about Demian?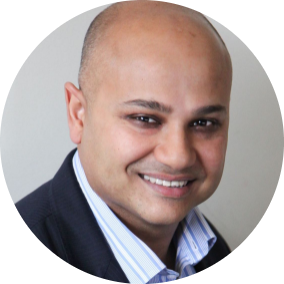 Ash Roy
Ash Roy has spent over 15 years working in the corporate world as a financial and strategic analyst and advisor to large multinational banks and telecommunications companies. He suffered through a CPA in 1997 and completed it despite not liking it at all because he believed it was a valuable skill to have. He sacrificed his personality in the process. In 2004 he finished his MBA (Masters In Business Administration) from the Australian Graduate School of Management and loved it! He scored a distinction (average) and got his personality back too!