How To Use 'Crowd Thinking' To Launch Your Membership Site
Our guest today is a physical education teacher from country Victoria Australia, with a passion and enthusiasm for the role emerging technologies play within teaching and learning. We featured him as an expert back in episode 79 where we talked about how to use "crowd thinking" to launch your membership site. It's been such a popular episode and I enjoyed talking to him so much I had to have him back. Today's guest is known throughout the online community as "The PE Geek", and authors a blog of the same name at www.thepegeek.com. Jarrod Robinson designed, developed and marketed over 60 mobile apps for Android and iOS downloaded over 500,000 times.
He also has a very successful recurring income business which offers information products.

Links Mentioned
Key Points (Timestamps)
00:50 – Introduction and Overview

06:36 – Jarrod Robinson shares insights around how to build a prolific recurring business.

04:43 – Your Effective Hourly Rate: The metric for deciding whether to do something or don't do something

06:56 – How the "Effective Hourly Rate" concept helped Jarrod Robinson decide which products to focus on
08:11 – Jarrod Robinson explains how he invented his niche in phys ed training.
09:22- How Jarrod Robinson is using the recurring paid subscription model to develop a profitable and valuable training platform

10:43 – Understanding your market as an important thing to consider in pricing

11:23 – The kind of content that Jarrod has inside his recurring membership site

12:16 – The discussion around the content within a membership site is probably more important than the content itself.

12:36 – How much content you need before you start a recurring membership site

14:14 – How the "Crowd Thinking" Model can be very effective in creating content within a membership site

16:05 – The Product First vs Audience First approach, and the hybrid of the two approaches

19:42 – Why selling lifetime memberships is a bad idea as opposed to recurring memberships

20:25 – What's the minimum viable audience for a successful membership community?

21:27 – "The best way to own a niche is to invent it." – Jarrod Robinson

24:57 – How to decide which content to create in-house and which content creation to outsource for a membership site

26:13 – How super users within a membership site can benefit by creating content within the membership site

27:47 – How to deal with the issue of who "owns the content" within a membership site that is created by other members

30:00 – How Jarrod Robinson decides on how polished his content should be

31:31 – The key elements of a successful recurring income business

32:55 – How to overcome the biggest challenges people face when starting a recurring income business

33:51- Exactly why Jarrod Robinson believes that niching and focusing on specific results are the keys to his success
37:21 – Why it's important to understand how to apply Darren Rowse's A and B avatar to the membership model

41:55 – Ash Roy recaps key actions the listeners can take from this episode

44:15 – Books that have a significant impact to Jarrod Robinson and why
48:35 – How to find out more about Jarrod Robinson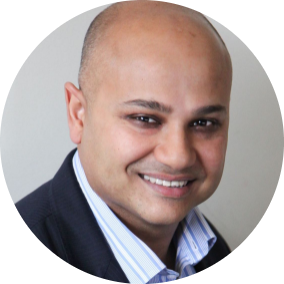 Ash Roy
Ash Roy has spent over 15 years working in the corporate world as a financial and strategic analyst and advisor to large multinational banks and telecommunications companies. He suffered through a CPA in 1997 and completed it despite not liking it at all because he believed it was a valuable skill to have. He sacrificed his personality in the process. In 2004 he finished his MBA (Masters In Business Administration) from the Australian Graduate School of Management and loved it! He scored a distinction (average) and got his personality back too!