Shark Tank Judge — John McGrath — On How To Cultivate A Success Mindset And Build An Enduring Brand
Key Points (Timestamps on Youtube Video)
1:08 – How mindset played an important role in John's success
7:00 – It takes at least 10 years to become overnight success
7:55 – John's advice on how to overcome the fear of thinking big
10:10 – How to deal with being a public figure and the public scrutiny that comes with it?
15:50 – How to make better choices around your thinking in each present moment
17:05 – The greatest thing John found about achieving some level of success (it's not the financial rewards)
19:09 – Why John thinks it's essential to break out of your comfort levels (and how it helped him)
23:18 – The importance of focusing on lead indicators rather than lag indicators
25:06 – Challenges around separating one's business brand from one's personal brand
28:47 – Key action steps, insights and wrap up
Why mindset plays such an important role
It is important to think big, it drives every decision you make.
Working hard, understanding what it takes and having a tough mindset is what matters.
How to overcome challenges around thinking big
Make a paradigm shift by changing your focus from fear to excitement.
Identify the things that scare you and actively work towards overcoming those fears one at a time.
What other people think of you is none of your business.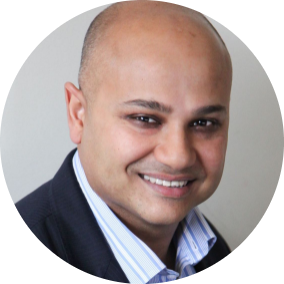 Ash Roy
Ash Roy has spent over 15 years working in the corporate world as a financial and strategic analyst and advisor to large multinational banks and telecommunications companies. He suffered through a CPA in 1997 and completed it despite not liking it at all because he believed it was a valuable skill to have. He sacrificed his personality in the process. In 2004 he finished his MBA (Masters In Business Administration) from the Australian Graduate School of Management and loved it! He scored a distinction (average) and got his personality back too!