Kyle Tully On Specific Mindset Techniques to 10X Your Prices
Kyle Tully is the founder of consultingtycoon.com. He's a direct response copywriter and a marketing consultant who specialises in online lead generation, past customer reactivation and business growth strategies. He's trained hundreds of people to do what he does which is creating extraordinary income in record time.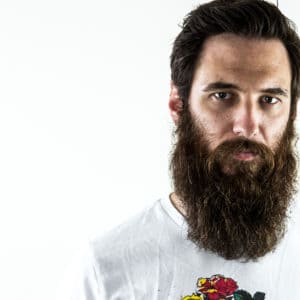 Key Points (Timestamps)
1:58 — Intro and overview
2:41 — Discussion around why pricing isn't the only factor when making an offer to a client that actually converts
4:10 — Eighty percent (80%) of the market isn't price focused. There are other factors e.g. Results, you can generate, timeframes you can turn it around.
5:07 — Discussion around how to get comfortable with value-based pricing
6:55 — The importance of having high-level strategic conversations with customers
8:12 — How to use a business partnering approach to aligning yourself with the customer's strategic results
10:11 — The difference between positioning yourself as someone offering solutions and someone offering commodities
11:17 — Value-based pricing – how to position yourself as a person delivering value
11:45 — Factors Kyle looks to when pricing his services:

What would the value be if he did it for his own business?
Value-based factors e.g. What incremental revenue this will bring
What a new client is worth
Lifetime customer value

13:12 — A lot of our anxieties around price are in our own heads, not in our prospects' heads.
14:50 — "The price discussion cuts both ways." — Kyle Tully
15:43 — The price you charge attracts a certain quality of client (also mentioned by James Schramko).
17:29 — A person who buys a $10 product is making a much lower level decision than a person making a $5,000 purchase.
18:35 — "Price is what you pay. Value is what you get." — Warren Buffett
18:47 — Case study: An example of high-priced offers that converts. How Patrick changed from a commoditized approach to a solution-based approach which included high-priced offers.

21:00 — Key challenges when quoting high prices and how to overcome them

24:26 — Action steps you can take right now:

Get in front of a mirror and get comfortable with quoting your price.
Get clear on the value you bring to the table.
Move from a fear-based (price-based) mindset to a value-based mindset.

25:26 — An exercise you can do that will help you to 10X your pricing
27:32 — The books that have had the biggest impact on Kyle and why they've had such a big impact
29:12 — How to get in contact with Kyle
30:2 — Wrap up and recap of key concepts
31:40 — Related podcast episodes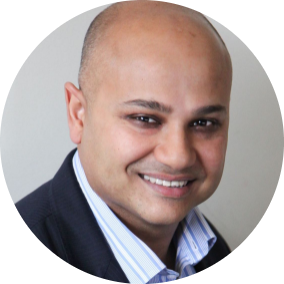 Ash Roy
Ash Roy has spent over 15 years working in the corporate world as a financial and strategic analyst and advisor to large multinational banks and telecommunications companies. He suffered through a CPA in 1997 and completed it despite not liking it at all because he believed it was a valuable skill to have. He sacrificed his personality in the process. In 2004 he finished his MBA (Masters In Business Administration) from the Australian Graduate School of Management and loved it! He scored a distinction (average) and got his personality back too!