Mike Rhodes and I discuss Google Adwords Success Secrets!
Mike Rhodes is the founder of www.websavvy.com.au He is an accomplished Google Adwords expert who I met at the Super Fast Live Conference in March 2015.
Mike's story began in 1999 with having read the book called The E-Myth Revisited by Michael Gerber. He became an E-Myth Consultant and learned that all small businesses have one common problem and that is the need for more customers.
So in 2004, he saw a presentation by Perry Marshall about Google Adwords which he found to be transformational. Much like I found Mike's presentation on Google Adwords at the Superfast Business Live Conference and since attending that talk with Perry Marshall. Mike has mastered Google Adwords and has gone from being a member of Perry's audience in the back of the room to working on a book with Perry Marshall.
He has been asked by Google to train other agencies and invited to one of the internal planning days. He's one of the world's leading authorities when it comes to Google Adwords.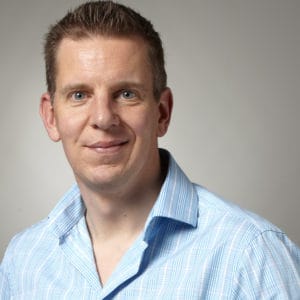 Google Adwords : Key Points discussed (with timestamps)
1:05 – A brief glimpse at Mike's journey to becoming a world authority on google Adwords
6:12 – Two rules to succeed online
11:18 – Why headlines are important in google ads
13:27 – Google Adwords, defined.
16:31 – How Adwords contribute to business success
21:45 – Re-marketing, explained.
24:41 – "We use Google because we find what we want."
24:50 – "If you play the game the Google wants you to play, they will give you essential mates rates." (How to get Google Adwords' 'mate rates')
26:04 – Google Adwords is all about split testing.
26:41 – Re-marketing by tagging group of people
31:15 – "I want to target my ad based on the behavior that somebody took on my website." (Behavioral targeting)
34:10 – How Google Adwords works for your business
35:46 – Build your business on paid traffic.
36:20 – Dependent of free traffic is not a good business model.
39:54 – Customer case study
41:21 – The jobs to be done framework
42:11 – How to get started with Google Adwords (Re-marketing is a great place to start.)
49:20 – Key challenges on getting started with Google Adwords and how to overcome them
51:36 – Quick actions you can take to get started with Google Adwords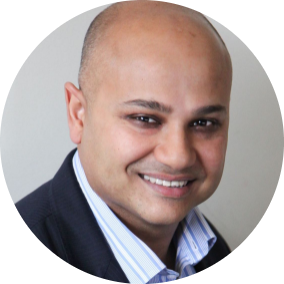 Ash Roy
Ash Roy has spent over 15 years working in the corporate world as a financial and strategic analyst and advisor to large multinational banks and telecommunications companies. He suffered through a CPA in 1997 and completed it despite not liking it at all because he believed it was a valuable skill to have. He sacrificed his personality in the process. In 2004 he finished his MBA (Masters In Business Administration) from the Australian Graduate School of Management and loved it! He scored a distinction (average) and got his personality back too!