Ryan Spanger On How To Use Video Marketing To Take Your Business To The Next Level
Ryan is the founder of dreamengine.com.au. He's an entrepreneurial artist who has established a thriving business in the video creation industry. I met Ryan at the Super Fast Business Live Conference in March 2015 where he presented some great insights on how to create engaging videos that help customers make purchase decisions through the power of story.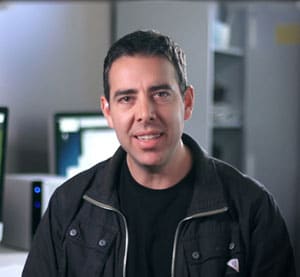 Resources Mentioned:
Key Points: How To Use Video Marketing As Key Success Tool In Business
1:20 – Why businesses should consider video as a critical part of content strategy
2:47 – "The thing about video is, it is a powerful form of proof."
4:51– "… because sales has changed… People are going online and doing their own research before they are talking to you."
5:07 – Video is the next best way of people getting to know you.
6:31 – Role that video plays in business's success in terms of marketing
7:32 – Using Video as Marketing Strategy
8:35 – "Video is an ongoing process."
9:58 – "It's important to be aware of what video's strengths and limitations are."
10:16 – Using video in a strategic way (Various types of sales & marketing video)
11:22 – "Training videos are… such a great way to document processes in your business."
15:48 – How a business owner can get started to video marketing
17:34 – "If you do end up creating video that is not great quality… everything that makes up your brand can become diminished."
17:55 – Case study of homemade video that undermined business
18:24 – Things to consider when creating your own branding through video
20:22 – Challenges people face when getting started with video marketing and overcoming it.
24:13 – "You're not going to get a great return from spinning time and energy and all the areas that are sort of mediocre and you're not so good at."
24:35 – Actions to take when starting a video marketing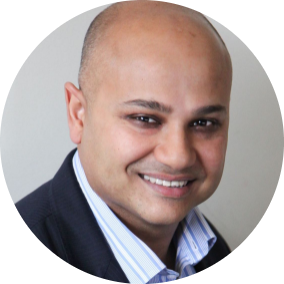 Ash Roy
Ash Roy has spent over 15 years working in the corporate world as a financial and strategic analyst and advisor to large multinational banks and telecommunications companies. He suffered through a CPA in 1997 and completed it despite not liking it at all because he believed it was a valuable skill to have. He sacrificed his personality in the process. In 2004 he finished his MBA (Masters In Business Administration) from the Australian Graduate School of Management and loved it! He scored a distinction (average) and got his personality back too!