Earlier I had reviewed an app called TripView which provided excellent timetable information for Sydney trains (see blog number 7).
TripGo is even more versatile in that it maps out your trip from address A to address B and allows you to compare various transport options i.e. bus, car, train etc. It even estimates walking times involved in the trip.
The key benefits on offer are:
Maps your entire journey from one address to another including walking directions and estimated walking times where applicable
Includes up-to-the-minute information on predicted departure and arrival times for buses and trains
Adds your favourite destinations and provides automated trips to them
Allows you to compare various travel options such as train, bus or car including travel times for each
Covers the following cities: Adelaide, Auckland, Brisbane, Canberra, Melbourne, Perth, Sydney, Wellington… It even works in Chicago and Vancouver!
This is rated a 4+ in the iTunes Store. I give it a 5. Grab it now for the iPhone.
If you found this useful please share it with your friends on Facebook, twitter, linkedin or google+ by clicking on the "share" button on the right just below this post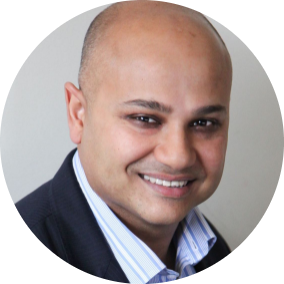 Ash Roy
Ash Roy has spent over 15 years working in the corporate world as a financial and strategic analyst and advisor to large multinational banks and telecommunications companies. He suffered through a CPA in 1997 and completed it despite not liking it at all because he believed it was a valuable skill to have. He sacrificed his personality in the process. In 2004 he finished his MBA (Masters In Business Administration) from the Australian Graduate School of Management and loved it! He scored a distinction (average) and got his personality back too!