Data vs intelligence
1000 twitter followers, 200 facebook page likes, 6000 email subscribers. All these are examples of business data.
Understanding what makes that twitter follower, facebook liker or email subscriber engage with your business and/or content so that they can benefit from your products and services (and tell their friends about the amazing experience you delivered to them) is business intelligence.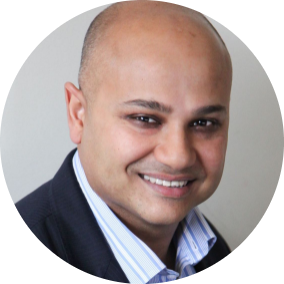 Ash Roy
Ash Roy has spent over 15 years working in the corporate world as a financial and strategic analyst and advisor to large multinational banks and telecommunications companies. He suffered through a CPA in 1997 and completed it despite not liking it at all because he believed it was a valuable skill to have. He sacrificed his personality in the process. In 2004 he finished his MBA (Masters In Business Administration) from the Australian Graduate School of Management and loved it! He scored a distinction (average) and got his personality back too!