Dana Ditomaso On Kick Point's Specific Strategies For High-Value Content Creation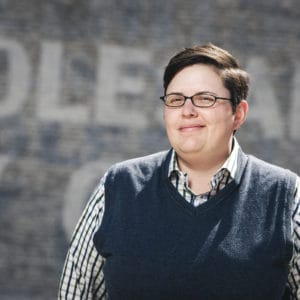 Dana Ditomaso
is an expert in search engine optimization and content marketing, and she was introduced to me by
Rand Fishkin
. She's a partner at Kick Point Marketing. She helps turnaround a lot of marketing BS into real strategies to grow your business. She specializes in helping clients make the most out of every marketing dollar, and a number one goal is to help you to achieve your business goals. She's spoken at MOSCON, SearchLove, SearchFest, and a lot of other leading events relating to search and search engine optimization.
Resources Mentioned
https://productiveinsights.com/hire
Key Points (Timestamps)
00:46 — Intro and overview
01:53 — Where Google is headed in terms of ranking SEO and content
02:47 — Dana Ditomaso from Kick Point shares her view on content.
03:14 — People often fail to do audience research before planning content.
03:42 —Kick Point client case study
05:47 — Google Now – your concierge to content
08:57 — How content can improve the quality of your brand
09:18 — A local tactic for digital strategies that Kick Point implements for client brand building
10:14 — One useful business tool to get to know your local media and grow your brand
11:23 — Advice for networking events
11:56 — A good test to decide whether or not to publish content
12:38 — How to overcome challenges with content creation
13:09 — The content process Kick Point uses with clients
14:12 — Dana Ditomaso shares her take on audio and video content.
15:26 — To get comfortable with the content, you need to try different things.
16:02 — How to repurpose your content
16:42 — Should you be worried about repetition of content when repurposing video to audio?
17:31 — Muck Rack's value for businesses in countries outside the US
18:20 — Ash's key action items to improve your content
19:39 — Does your city have a Media Tweet Up? It's a great way to meet your local media!
22:16 — Understand your audience and SOLVE problems with your content!
23:02 — A simple content strategy you can use to create useful content
23:17 — How you can get in touch with Dana Ditomaso from Kick Point
23:49 — Wrap up and key takeaways
25:18 — Related podcast episodes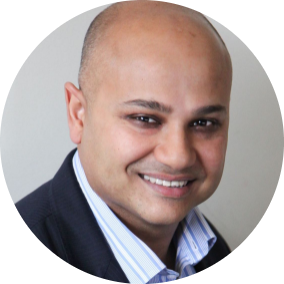 Ash Roy
Ash Roy has spent over 15 years working in the corporate world as a financial and strategic analyst and advisor to large multinational banks and telecommunications companies. He suffered through a CPA in 1997 and completed it despite not liking it at all because he believed it was a valuable skill to have. He sacrificed his personality in the process. In 2004 he finished his MBA (Masters In Business Administration) from the Australian Graduate School of Management and loved it! He scored a distinction (average) and got his personality back too!