How To Use Ecommerce To Take Your Business From Six Figures To Seven — With Ezra Firestone
Ezra Firestone is the founder and creative director of smartmarketer.com, an information hub for do-it-yourself entrepreneurs. He's also a leading authority in the e-commerce space and runs a private network of e-commerce websites. He regularly consults with companies across the United States and Canada. He's the head of We Are Family Manhattan, a non-profit organization that and redistributes surplus goods and food to those in need.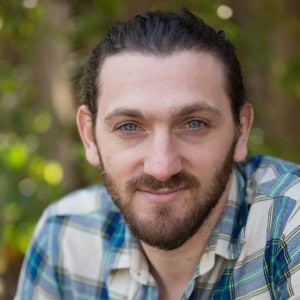 Resources Mentioned
https://productiveinsights.com/hire
Key Points (Timestamps)
1:40 — Intro and overview
2:33 — Ecommerce, defined.
4:44 — The future of ecommerce –'integrated social commerce'
5:20 — Should your business embrace ecommerce?
5:50 — Why the millennial generation will be the driving force of economies around the world
6:29 — Most common challenges getting started with ecommerce and how to overcome them
7:16 — Some ideas to source products for ecommerce
8:16 — Actions steps you can take to use ecommerce to take a 6-figure to a 7-figure business
8:36 — Focus on the promise before you focus on the product.
9:08 — Pick one visibility source (e.g. joint ventures, facebook advertising) and become an expert.
10:00 — Ezra's approach to using content to engage customers
11:08 — Retargeting campaigns via facebook is a good option to drive people to your solution.
11:26 — Books that have had the biggest impact on Ezra and why
12:44 — Having intention versus holding intention is an important thing to understand for entrepreneurs.
13:32 — Ezra's advice for entrepreneurs and moving on when things aren't working
14:00 — How to get in contact with Ezra and closing comments
14:34 — "The key to success is consistency!" — Ezra Firestone
15:01 — Ezra will be speaking at Superfast Business Live in Sydney Australia in March 2016.
15:34 — Ash's key takeaways from this episode
16:41— Related podcast episodes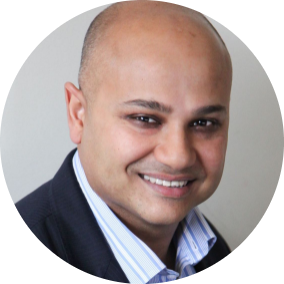 Ash Roy
Ash Roy has spent over 15 years working in the corporate world as a financial and strategic analyst and advisor to large multinational banks and telecommunications companies. He suffered through a CPA in 1997 and completed it despite not liking it at all because he believed it was a valuable skill to have. He sacrificed his personality in the process. In 2004 he finished his MBA (Masters In Business Administration) from the Australian Graduate School of Management and loved it! He scored a distinction (average) and got his personality back too!