Darren Rowse — Problogger Founder — Shares His Secrets Around Prolific Content Creation, Podcasting, and Facebook Live
Darren Rowse
is the founder of problogger.net. He is one of the true pioneers of content marketing he was one of the first people in the world to use blogging as an authority-building tool, and he's mentored some of the world's leading content marketers today. Recently, have had the honor of sharing the stage with him at Super Fast Business Live in Sydney back in March and later we enjoyed some really interesting conversations over dinner. He is the author of the Book Secrets to Blogging Your Way to a Six-Figure Income and has founded one of the most successful blogs in the world.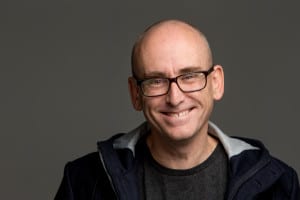 Resources Mentioned
www.ProductiveInsights.com/darren-rowse
Key Points (Timestamps)
00:42 – Introduction and Overview
01:18 – Ash offers podcasting set-up service. Send an email to ash@productiveinsights.com to book a free 30-minute consultation.
03:20 – Darren Rowse explains why blogging is so critical in authority building and lead generation.
04:25 – How a blog can transform an audience and open up a relationship based on trust
04:55 – How to produce content that builds friendship and grows your business
06:00 – Why content gives you an opportunity not just for the listeners to get to know you, but to demonstrate, as a content creator, that you know them
07:28 – The secret to understanding your before and after audience avatar
07:55 -What is more important than the before picture is the journey you want to take your readers to.
09:34 – How Darren Rowse published 100 podcasts episodes in a few short months
10:07 – Darren Rowse shares a technique on how to create events around content.
12:38 – Darren Rowse reveals his secret around creating events around content to drive subscriptions.
13:21 – Darren Rowse's view on content marketing and how it has evolved in recent years
14:13 – How to use audio and video clips to grab and retain your customers' attention
15:15 – The secret to how live interactions in Periscope and Facebook Live open up amazing opportunities
16:24 – How to use experiments to figure out which aspect of your content marketing to focus on
16:36 – Rand Fishkin's view on the growth of mobile content consumption in recent years
17:02 – The secret behind the dramatic increase in podcast consumption among professionals and entrepreneurs
18:00 – The little-known reason a podcast connects to your audience in a more personal way than any other content medium
20:25 – Written content solves a different problem than audio and video content.
21:03 – Darren Rowse's invitation to their 7th annual ProBlogger event
22:20 – Go to http://probloggerevents.com/ to book tickets, they will be available on 04/27/2016.
23:01 – How Darren Rowse sees podcasting within his general marketing mix in the coming years and where he sees the role of video in his ProBlogger
25:00 – How Darren Rowse leverages his Facebook Live audience
26:00 – Ways on how to start engaging with listeners on your Facebook page
28:01 – The biggest challenge with Periscope audience is to convert them into email subscribers.
30:16 – Periscope and Facebook Live is playing a bigger part in business growth plans.
31:11 – End of the first episode and teaser for the second episode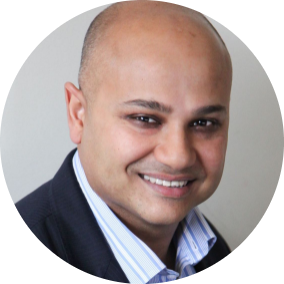 Ash Roy
Ash Roy has spent over 15 years working in the corporate world as a financial and strategic analyst and advisor to large multinational banks and telecommunications companies. He suffered through a CPA in 1997 and completed it despite not liking it at all because he believed it was a valuable skill to have. He sacrificed his personality in the process. In 2004 he finished his MBA (Masters In Business Administration) from the Australian Graduate School of Management and loved it! He scored a distinction (average) and got his personality back too!