Suzi Dafnis on The Secret To A Successful Rebranding Campaign
Suzi Dafnis from herbusiness.com is an entrepreneur, blogger, a podcast host and a public speaker who's spoken at events all over the USA and Australia. She's co-founded a boutique publishing company which has sold 1.2 million books including the longtime bestseller Rich Dad, Poor Dad. She started this business in a spare room in her apartment in 1994. She's believed in using the power of business to create freedom and express passion while making a difference in the world. For the last 20 years, she's been committed to helping women in business and has a built a thriving community of more 30, 000 women and men around the world who are stepping up and taking action by starting and growing business and lives they love to help them have breakthroughs in their business. Her community delivers life-long learning tools to its members. She was already a featured guest in the Productive Insights Podcast episode 62.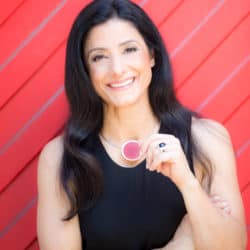 Related Episodes:
Mackenzie Fogelson" draggable="false" href="https://productiveinsights.com/mackenzie-fogelson/">054. The 3 Keys to Community Building, Authenticity & Long Term Business Success — With Mackenzie Fogelson
Jeff Bullas (Part 2 of 2)" draggable="false" href="https://productiveinsights.com/110/">110. How To Create The Right Social Media Marketing Campaign For Your Business – with Jeff Bullas (Part 2 of 2)
Rand Fishkin (Wizard of Moz) And I Discuss One vs Multiple Domains; One vs Multiple Product" draggable="false" href="https://productiveinsights.com/126/">126. Rand Fishkin (Wizard of Moz) And I Discuss One vs Multiple Domains; One vs Multiple Product

Key Points and Insights

5:11 – Why branding is important to your business?

Why brand strategy is an important part of your business strategy?

7:47 – The importance of grabbing domain names with the .com Getting both .com.au (ccTLD – country code Top Level Domains) and .com (gTLD – generic Top Level Domain)
9:44 – Should a small business be brand conscious?
13:26 – Brand personality and Brand consistency
14:07 – Personal brands vs Business brands (should you promote your personal brand or your business brand)?
17:36 – Consistency of results
18:17 – Branding identity portfolios
21:50 – Rebranding (from) AustralianBusinessWomenNetwork.com to HerBusiness.com
24:33 – Factors to consider when rebranding
31:49 – Summary / recap of key insights
Actions and Insights

33:32 – Don't over think your brand
33:53 – The brand should call out the audience or the product or both
34:54 – A good brand attracts the right people AND repels the wrong people
35:03 – If you are trying to say everything to everyone you will end up saying nothing to anyone
35:24 – A brand / product should call out a solution to the problem the audience is facing (your products should aim to solve your target audience's problem)
36:26 – Clarity always trumps cleverness when it comes to content
Key Points to Consider when Rebranding
Know the purpose of your business
Identify your target market
Know how you want your business to be perceived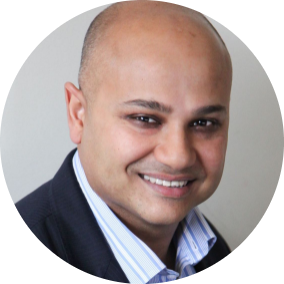 Ash Roy
Ash Roy has spent over 15 years working in the corporate world as a financial and strategic analyst and advisor to large multinational banks and telecommunications companies. He suffered through a CPA in 1997 and completed it despite not liking it at all because he believed it was a valuable skill to have. He sacrificed his personality in the process. In 2004 he finished his MBA (Masters In Business Administration) from the Australian Graduate School of Management and loved it! He scored a distinction (average) and got his personality back too!